New in 2020: Digital B2B Activities
As a result of the corona pandemic, Innovation Norway has been given the mandate to focus on the Norwegian market as well, in addition to the international markets. Innovation Norway has made a digital B2B activity plan, based on input from the industry. In addition to the new digital activities, we also consider digital solutions for the originally planned B2B activities. You find more information under each of the market's activity plans further down on this page.
WEBINARS
To increase the knowledge about Norway as a destination in our international markets, we will organize several webinars throughout the year. Continue reading.
KAHOOT QUIZ
To increase the knowledge about Norway as a destination in a fun way, we will make several quizzes meant for the international travel industry. These are both general quizzes and in cooperation with Norwegian partners. Continue reading.
WEBINARS - STATUS UPDATES & REPORTS
We will regularly invite the Norwegian travel industry to status meetings to give relevant information and to get useful feedback.
Continue reading.
OTHER TYPE OF DIGITAL ACTIVITIES
Some markets also want to invite you to participate in other types of digital activities, suitable for their markets. 
NEWS FOR DISTRIBUTION ABROAD
We invite the Norwegian industry to send us relevant news to distribute in Innovation Norway's prioritzed markets, and to publish on our travel trade pages online. Continue reading.
Originally planned activities:
Innovation Norway had planned some operational activities for 2020, that are being now cancelled, postponed or replaced by digital activities.
Please go to the activity that you are interested in, in order to get a status update on it.
Contact the representative in the abroad office directly to know more, if you have any questions.
Registration to digital activities:
If the activity has been replaced by a digital version, the abroad office representative will first contact all suppliers that were originally registered. These suppliers will get priority to participate on the digital version, before we open up for other suppliers.
Innovation Norway/Visit Norway has worked targeted with potential international buyers within the meeting and incentive market for many years. In 2020 we will continue this important work. Operational activities will still be our main focus and in 2020, Innovation Norway/Visit Norway offer a large selection of targeted activities, both cross country activities like the main international B2B fairs within the segment and market targeted activities in our prioritized market Great Britain, Germany, The Nederlands and Belgium, Sweden, France and Russia. Deadline for registering your company's interest: December 1st As soon as you have registered your interest, you will be contacted by one of our travel trade experts to agree upon a final plan for next year.
A good cooperation with incoming tour operators and tour operators is crucial for many suppliers who are looking to sell to the international market.
Throughout the year, Innovation Norway organises several B2B activities in order to connect the suppliers to relevant buyers. Some activities are International, meaning that they aim at different markets at the same time, whereas others are market based.


NEWS ABOUT B2B
Bransjebearbeidelse gjenopprettes i Danmark og Nederland.
Som dere nå alle har fått med dere, måtte Innovasjon Norge i vår stenge ned våre kontorer i Nederland og Danmark grunnet budsjettkutt - men dette er fremdeles viktige markeder for Norge. Nå i disse korona tider, ser vi at våre nærmeste markeder vil være ekstra viktige, og vi har derfor besluttet å opprettholde en tilstedeværelse og informasjonsflyt, håndtert fra hovedkontoret i Oslo.
Vi fortsetter derfor å bearbeide disse markedene, samt sørge for innsikt som kan deles med næringen i Norge. Ingunn Sakshaug har derfor blitt utnevnt til bransjeansvarlig for Danmark og Nederland. Dette vil være i tillegg til hennes rolle som Markedsspesialist Asia og nye utviklingsmarkeder. Ingunn har også tidligere jobbet mot disse to markedene, og har lang erfaring med turoperatørmarkedet.
---
Market activities at Innovation Norway in the Netherlands and Denmark to be discontinued
Due to budget reductions and new strategic guidelines, all market activities in the Netherlands will be discontinued. Visit Norway's head office in Oslo will be looking after some activities in the Netherlands and Belgium moving forward. The tourism representation at the Denmark office will also be discontinued. Visit Norway will continue to stimulate the markets through consumer marketing coordinated from Oslo. Tour operators will be able to participate at the annual Norwegian Travel Workshop. Press will be able to register their enquiries through Visit Norway's online portal.
These changes will take effect immediately. There are ongoing considerations, and a dialogue with the industry, about which acitivites that will go forward as planned - and which ones that will be replaced by digital solutions, due to the corona pandemic.
---
B2B Activities cancelled or postponed until August 2020
As a result of the ongoing Corona pandemic, we have together with all our offices abroad decided to cancel or postpone all planned B2B activities within the Leisure- and Meetings segments until August. We are now working on developing good digital solutions for all our B2B activities and will keep you informed on the progress. We also know that Norwegian providers are all in the experiencing challenges these days, and most likely do not have the capacity to participate in any of our activities currently. The same goes for all international clients, who face the same challenges as the Norwegians do. We will, in the time to come, have a close dialogue with the entire tourism industry, regarding what needs there are short term and long term, in order to ensure the best solutions for the future.
CONTACT US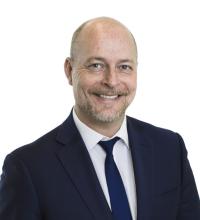 Frode Aasheim
Leder Innovasjon Norge Reiseliv B2B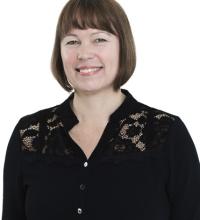 Kari Anne Schwach
Project Manager Meetings Corporate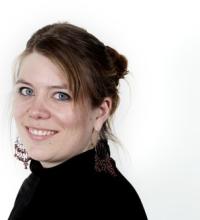 Siri Tallaksen
Project Coordinator B2B Leisure, Project Manager NTW