According to the "Raffour Interactif" study (major study in the French tourism field) - 35,5 million of French people aged 15+ went on holidays in 2018 – This corresponds to a departure rate of 66%. This rate has never been so high and goes even up to 88% for the higher income. The share of French travelers going abroad was estimated to 17,7 million people in 2018.
Here are some key elements we can learn from the Raffour study enabling us to understand the market and adapt our Visit Norway strategy locally.
1 - Going on holidays: A vital need
For 55 % of the travelers, going on holidays has become a vital need. These travelers are ready to sacrifice other households' expenses to be able to travel every year. This statistic has never been so high. It illustrates the growing need we can find in the French society to cut from a hectic and pressured life.
2 - More and more commercial short vacations are taken
A record number of French people went on a commercial short-stay (1-3 overnights) in 2018 (20,6 million people) –About one third of these trips were abroad.
This rise in short trips can be explained by the fantastic weather observed in France in 2018 during "strategic" periods. Short trips are often decided last minute and highly dependent on weather conditions. We see that these trips are used to test unknown destinations, experience new activities and new ways of traveling.
Short commercial stays are mostly taken during summer; Off season and at Easter. This is an interesting fact for Norway to know when developing the right offer at the right time.
3 - Higher expectations on the longer holidays (more than 4 overnights)
21,7 million of French citizens took a long commercial vacation in 2018 – this number has remained quite stable in the past years. This holiday is for the majority taken during the summertime. About half part of the long vacation travelers have been abroad.  
Contrary to the short stays, the long holidays are prepared long in advance with the use of Internet (79%). The travelers are well informed and documented. This creates high expectations on the return on investment the holidays will provide. In addition, the need for personalized experiences is high: French travelers want to be in small groups, learn and broaden their cultural horizon and live authentic and new experiences.
This is therefore important for Norwegian stakeholders to develop personalized and unique offers with a high level of transparency and information on the products / experiences that will be pushed in the market.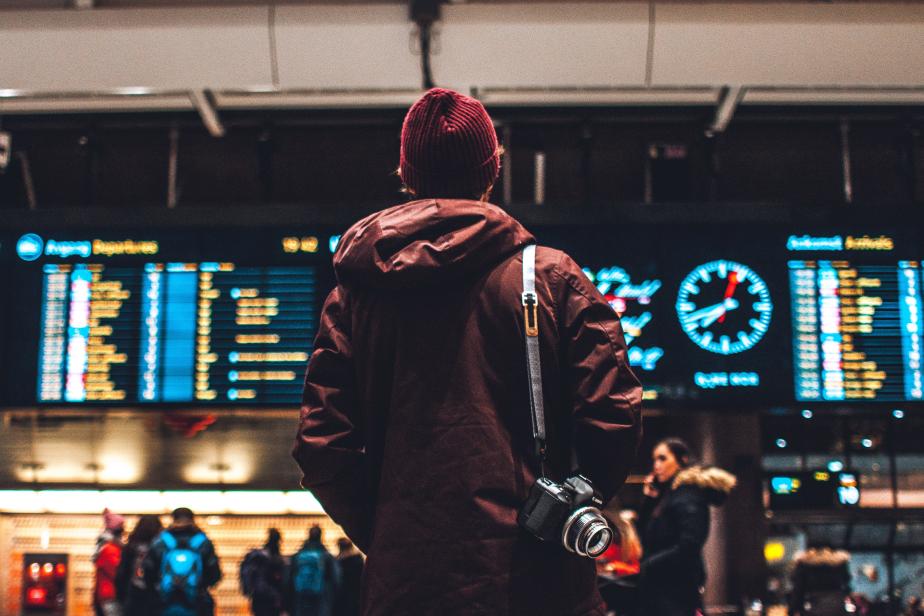 4 - A growing number of trips abroad: 17,6 million people
French people mainly travel in France (80%), however, the number of trips taken abroad raises – almost half of the French travelers had been abroad in 2018. This was enabled by the growth of regional airports and low-cost airlines.
While on holidays abroad, French travelers mainly seek tailor made solutions and city breaks. The type of holiday taken abroad variates with the income, the age and the city of residency. The higher income will prefer organized auto tours and city trips rather than all-inclusive trips.
5 - When do French people travel abroad?
French people take on average 2-3 holidays per year. The number of trips taken rises with income and the location they live in (big cities vs. countryside).
There are different periods for taking holidays in France:
1- School holidays: February, Easter, Summer (July-August), Autumn (October), Christmas) – Mostly families
2- Public holidays: 11 days of public holidays mainly in Autumn and Spring. More and more people use bank holidays to travel on long week-ends
3- Off-season:  The millennials, seniors and adults with old children are more subject to travel off season as they see an advantage in lower prices and less crowded areas.
French travelers going abroad mainly go on holidays during summer (82%) but it is to be noticed that half part of them travel off season and about one third during Easter.  About 20% travel during Christmas, Autumn and Winter holidays
6 - A destination choice more and more based on motivations
An important change to notice on the French market is that the destination location is less and less important when choosing the next holiday vacation. French travelers choose more and more their destination (for long holidays) according to how they travel (single, family etc.) and the theme of their holidays (active holidays, rest, share moment with family…). This change corresponds well to Innovation Norway's new strategy based on motivational patterns.
7 - An average of 12,3 criteria taken into consideration
It has been calculated that French travelers considered about 12 criteria when choosing their destination. The top 8 needs identified are  
Discovery
Good value for money
Quality of the accommodation
Landscape
Variety of possibilities on site
Sustainable alternative
Climate
Safety
 These expectations vary with the profile of the traveler – but it is to be noticed that the environmental concern grows more and more. Parallelly, we see that the weather is less and less important.
If Norway wants to attract French travelers, we must work on all these different criteria – The "good value for money" factor is particularly important.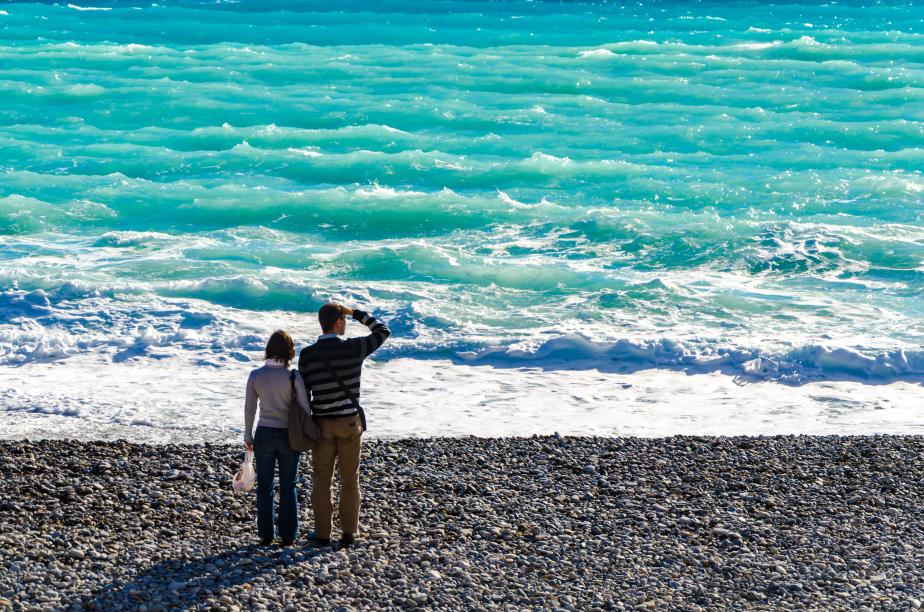 8 - French travelers are unfaithful
We see that – for long holidays - French travelers prefer discovering new destinations rather than visiting again the same place the next year. This shows us that it is better for Norway to spend more resources – at the time being – on recruiting new visitors than trying to get them to come back. However – an advantage Norway has is that it is strongly impacted by the seasons. A same location could be considered as two different destinations by the visitor.  
9 - Northern Europe on the rise
Southern Europe is the most visited destination French people travel to. However, when asked about where they would like to go in the next 24 months, French travelers place Northern Europe in third position after Asia. This is encouraging for our future promotion work in the market.
10 - A high level of third-party actors in the booking process
French people use in majority third party actors when booking their commercial trips. These third-party actors variate from accommodation booking platforms (31%) to sharing economy websites (30%). The use of travel agencies (online and physical) and tour operator is also high.
The intermediation level is even higher when travelling abroad. 89% of the travelers going abroad use a third-party actor in their booking process.
11 - Growing use of internet and mobile devices: leading to new expectations
79% of French travelers prepare their holidays online and 55 % of them book on the Internet. When preparing their holidays 81% of the travelers read online reviews and 62% said they are influenced by these. 21% use social media to prepare their trips.
There is a growing need for interactivity, empathy and immediate response from the local businesses as well as high expectations on information transparency. French people are unpredictable and yield sensitive. They seek more and more different, theme based, personalized and authentic offers – easy to find and choose from.
Conclusion:
More and more French people travel and travel abroad. These travelers become experimented and dare test new destinations. Norway can be an attractive choice when it comes to the urging need of cutting from the everyday life, discovering new places and seeing beautiful landscape.
French travelers going abroad mainly go on holidays during summer, but it is to be noticed that half of them travel off season and about one third during Easter. Different types of trips are taken at different time of the year. Therefore, we see that it can be interesting to focus on Easter, Off-Season and Summer for short trips to destinations with direct routes to Norway and off season and summer for long trips to the whole of the country.
Parallelly, it is important to bear in mind that French travelers base their destination choice on many criteria that we must take into consideration and that "good value for money" is ranked number two. There is a high level of expectation on the return on investment the travel will provide, and it is important to deliver on this aspect.
Norway has a good competitive advantage when delivering unique, life-changing and personalized experiences as well as traveling according to motivation rather than destination.  The fact that Northern Europe is on the rise among the "wished" destination list is encouraging for the future.