December 16th, 2021:
STB India
Networking event and sales visits were conducted in the following cities:
Delhi: 26th November 2021
Mumbai: 2nd December 2021
Bengaluru: 7th December 2021
Travel Trade Invitations Sent: Approx. 130
Travel Trade Attended: Approx. 75
This created a buzz and a reminder of our destinations and we were also able to update & communicate the
latest situations as far as border opening is concerned.
The networking platform was very well received and appreciated by one and all. This was shared across
social media and the desired reach and stir was felt for the Scandinavian region.
Conversations circled around hygge, sustainability, vegetarian & plant based diet, nature & activities the
region offers. Emirates, Finnair and other European carriers were highlighted as preferred ways to get to
Scandinavia.
Trade Feedback
Clear communication about opening up for Indian travellers and visa issuance.
The protocols that apply while Indian travellers may have arrived in Finland or France and spent a week
before arriving into Oslo / Copenhagen.
Travel Trade is keen to utilise February & March for winter and Northern Lights travel.
The Travel Trade feels that Scandinavia or rather the Nordics should have a consistent policy for all travellers
to make it convenient.
Overall event feedback was positive, venue, hospitality & ambiance were appreciated including our timings
and especially reaching out inspite of the facts the destinations were not open yet.
We recommend to hold similar events in the future as well.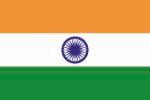 Bli kjent med reiselivsnæringen og turismen i det indiske markedet.
B2B-aktiviteter

Ønsker du å delta på en av våre B2B-aktiviteter? Les videre her