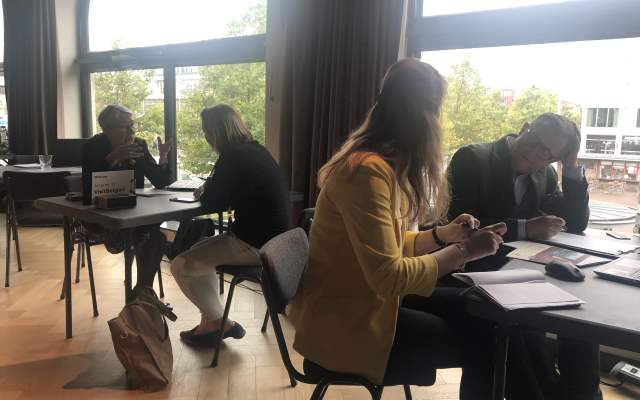 Ni av ti deltakere: Workshops i Danmark og Nederland er viktige og relevante
.
Photo
:
VisitNorway
Workshop A Taste of Norway - NL 2023 - DATE TBA -
Events
March 13, 2023 - March 17, 2023
Description
This is a workshop with pre-booked appointments aiming to increase your knowledge of the market & getting ideas for product development .
Who is this activity for?
This activity fits companies that:
Are new to the market

Already have some network & market knowledge

Already have a very good network & market knowledge
Type of companies:

Types of companies such as activity companies, attractions, carriers, destinations, hotels and other type of accommodations are welcome.

These markets are always looking for cool/different accommodations, small hotels, possibility for self household, in addition to sustainable products, culture and culinary experiences.
Technical information
Price: NOK 10,000.- per participant.
NOK 1,200.- additional charge for one extra person (when sharing the same table)
Date: During week 11

Includes:
One table at the workshop
Coffee breaks & lunch
Social afternoon/evening event

Does not include:
Accommodation
Travel costs

Minimum/maximum participants: Min 18 / Max 30
Registration
Registration of interest i opened.
Contact
Ingunn Sakshaug
Markedsspesialist Asia og nye markeder
Bransjeansvarlig for Danmark og Nederland
ingunn.sakshaug@innovasjonnorge.no
+47 926 04 452