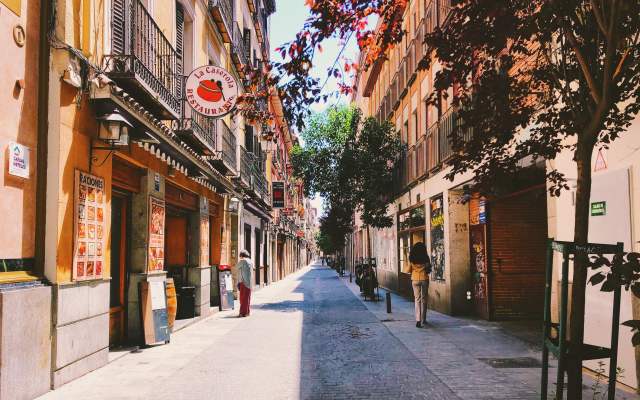 Madrid
.
Photo
:
Alex Vasey / Unsplash
Norwegian Roadshow Spain 2023
Events
October 17, 2023 - October 19, 2023
Description
The Workshop is a "traditional" activity in Spain. We organize this event again this year because in the evaluation form from 2022 most of the respondants stated their need to have a physical workshop in Spain in 2023. Both buyers and suppliers need to meet personally at least once a year, find or promote new products, new business opportunities and keep the increasing trend of tourism between Spain and Norway.
In 2023 we wanted to include more cities where we normally do not go and this is why we are organizing a roadshow with three cities instead of our regular workshop.
The format of the roadshow will be as follows:
Madrid & Barcelona: a physical networking event with pre-booked appointments between Spanish operators and travel agencies and the Norwegian travel companies
Valencia: the focus here will be slightly different and we will do an event with a product and destination presentation, as the target there is leisure travel agencies in addition to the operators based in that city.
The main purpose of this activity is to maintain your local network and get new contacts.
Who is this activity for?
This activity fits to the providers that:
Are new to the market, as long as the product can fit into the market needs (IN will give advice about this)
Already have some network & market knowledge
Already have a very good network & market knowledge
Type of companies:
Activity companies, attractions, carriers, destinations, hotels, other accommodations, incoming operator – regional & national
This event is targeting the whole range of tour operators and travel agencies dealing with Norway or with potential to sell Norway in a near future. Therefore, all kind of suppliers can find their potential clients in this event. It is convenient for suppliers to have international experience and to be able to distribute their products directly or through a DMC to the international travel trade. Knowledge of Spanish language is a big advantage but most of the buyers manage in English.
Who are the buyers?
Tour operators, travel agencies, independent agents, travel agencies dealing with MICE, mainly incentive trips.
We will invite:
Tour operators who already have Norway in their portfolio. Both big operators working with bus circuits and smaller operators working with FIT, small groups, tailor made packages, etc.
New tour operators with potential to sell Norway.
Travel agencies who produce tourism packages to Norway or with potential to work with Norway
Travel agencies dealing with groups: incentive groups or special interest groups
Niche agencies working with culture, adventure, gastronomy.
Agencies with a special concern towards sustainability
Technical information
Price: EUR 1500.- exc.VAT per company, per person
Additional participant: EUR 200.- per person

Includes:
Participation in the workshop in the three cities
One desk signed with the name and logotype of the company
Welcome dinner
Catering during the event
Product manual with the information about the participants
Helpdesk and assistance during the event
Prebooked appointments and access to the workshop platform
Train transportation between Barcelona and Valencia and between Valencia and Madrid.
Does not include:
Accomodation
Any transfers or transportation not included in the program
Any meals not included in the program
Minimum nbr of participants: 15 (if this number is not reached, we will cancel the event)
Maximum nbr of participants: 25
Registration
"First come/first served" concept will apply here.
We will open registration in May 2023.
If you wish to receive an email when we open for registration, please register your interest.
Contact
Eugenia Fierros
Market specialist, Spain
Eugenia.Fierros@innovationnorway.no