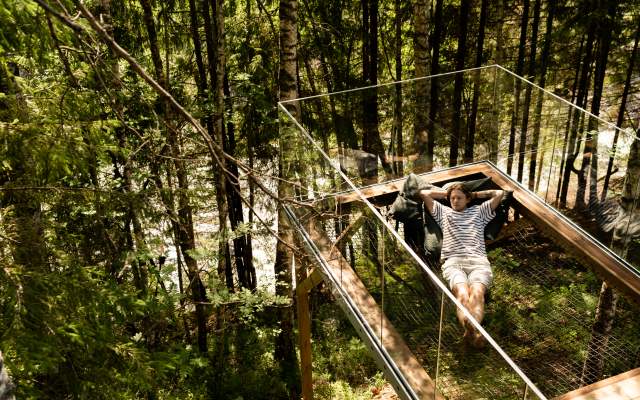 Copy of Treetop cabin in Laagen outside Larvik
.
Photo
:
Christian Lunde
Nordic Workshop | Italy
Workshop
November 2, 2022 - November 3, 2022
NORDIC WORKSHOP
DIGITAL
DATES: 2-3 November 2022
Ambitions
This activity will help us reach out to the relevant tour operators we wish to work with in the long term.
This activity will help up educate the local travel trade in the direction of our strategy.
This activity will help generate sales and help the Norwegian tourism industry get back on track quickly after 2 years of the pandemic
This activity will help the Norwegian tourism industry develop the right products for our international guests, by keeping up with the market situation
This activity will help the Norwegian tourism industry to adapt its products to our strategy and get an understanding of how to implement changes in a B2B perspective.
Sustainability
This activity is digital.
Participants – suppliers
Activity companies
Attractions
Carriers
Destinations
Hotels
Other accommodation
Incoming operators – regional
Incoming operators – national
The clients registering for the workshop (tour operators) are looking for a good range of suppliers depending on their needs. Mainly targeted to leisure market (both groups and FIT) and, to a smaller extent, some Mice companies.
Very suitable for DMCs, carriers, suppliers with new products, destinations with new products, hotel chains.
Focus on winter, shoulder season products, and sustainability
Active products: mainly hiking, biking, but also theme/niche tours. Food.
Participants – buyers
Tour operators
Event agencies
We will invite tour operators, both those specialized in our destination and those looking for new ones (Norway).
Main focus on all the tour operators programming Norway, interested in the Nordics or Northern Europe in general.
Strong focus on those working in sustainability, activities. Food.
Activities
The Nordic Workshop is the perfect opportunity to get in touch with selected tour operators and MICE contacts in the Italian market. It is organized every year by Innovation Norway together with VisitDenmark, Visit Finland and Promote Iceland.
We decided to carry out a digital workshop to still be able to provide an opportunity for most of the potential suppliers interested in the market to attend and meet relevant potential buyers.
The objective is to increase business, mainly of leisure travelling, in Norway and the Nordic countries by creating new key contacts in the Italian tourism industry and to meet established contacts and clients to strengthen business.
The goal is to have around 80/100 buyers covering the complete range of the product (leisure groups and individuals, activities such as hiking and biking, winter and shoulder seasons and some MICE) register for the event.
TECHNICAL INFORMATION
Price: €300 per company (max. 2 participants)
Includes: 2 days of one-to-one sales meetings. Visibility in the Product Manual and copy of the Market Manual.
Participants: around 80–100 Nordic companies