We pique their interest, you secure the sale!
This autumn, we are launching a series of campaigns that will generate increased interest in Norway as a destination. You can benefit from this interest by giving concrete offers to everyone who has shown interest. Completely 'automagically'.
Megaphone
.
Photo
:
Photo by Jason Rosewell https://unsplash.com/photos/ASKeuOZqhYU
Megaphone
.
Photo
:
Photo by Jason Rosewell https://unsplash.com/photos/ASKeuOZqhYU
Targeted advertising
Have you ever looked at a product on a website, and been pursued by advertising for the same product across every imaginable channel? This phenomenon is called 'retargeting', and can be quite annoying.
However, it can be an extremely effective sales tool if used properly. Because when you are talking to people who are already interested, you get a much bigger effect from the advertising.
We know exactly who has shown interest in Norway as a destination. And we can help you to offer exactly the type of vacation in which they are most interested.
A simple explanation of Retargeting
Imagine that you are on a fishing trip and someone can tell you exactly which bait you should use, and how to ensure that the biggest and most hungry fish spots it. Well, that's exactly what retargeting helps you with.
How does retargeting work?
Although using an exaggerated amount of retargeting seems annoying, its moderate and targeted use acts as a useful reminder. Everyone who responds to our campaigns, for example by watching one of our many videos, leaves behind small digital traces.
Everyone who goes to visitnorway.no is asked whether they consent to the use of information capsules, so-called cookies. These small pixels tell us both who is interested in visiting Norway, and what kind of trip they want.
What opportunities does retargeting give you?
Based on these information capsules, we define focused target groups you can reach (or retarget, if you will) with concrete offers. Visit Norway generates the interest, and our media agency takes care of all the practical details.
All you need to do is supply digital advertising materials. The more relevant the message is to the relevant target group, the easier it will be to secure the sale, after all.
You have to define the purpose of the campaign, what is the target, what is the message, timeframe and budget, what markets is the campaign aiming towards and other relevant information that will improve the range of the campaign.
What kind of ads can you show?
A retargeting campaign that triggers sales can consist of all types of digital marketing. Or, you can choose to only use a few of them, in consultation with our media agency, if you wish. Our agency can also give you good advice on how the material should be designed to provide the maximum impact.
reklamefilmstudio
.
Photo
:
Photo by Alexander Dummer https://unsplash.com/photos/aS4Duj2j7r4
reklamefilmstudio
.
Photo
:
Photo by Alexander Dummer https://unsplash.com/photos/aS4Duj2j7r4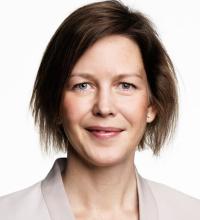 Sandra Olsson
Key Account Manager VisitNorway