Retargeting – We attract the interest, you secure the sale
____
Retargeting or remarketing allows you to show relevant ads to people who have already visited your website and are familiar with you. Correct and smart use of retargeting will give you far more profitable and accurate advertising.
Visit Norway has a number of marketing activities during the year that create increased awareness of Norway as a travel destination. You can benefit from this by advertising to everyone who has shown interest in our content.
Visit Norway has many digital activities during the year in prioritised international markets. Through a strong digital presence, we enable our partners to communicate to a receptive audience and to desired target groups (also called segments) in a retargeting phase.
Our digital activities are designed to engage and reach audiences in different target groups. This gives us data in the form of traces left behind by those who have engaged in organic and paid material. This applies to both those who visited Visit Norway's websites and those who have interacted with our content on platforms from which data can be collected.
Recipients will aggregate into different segments according to the content in the ad in which the recipient has shown interest. It is this data that we can make available so that our partners can initiate precise retargeting campaigns with relevant content to people who we know have shown interest in specific Norwegian destinations or activities.
Why should I invest in retargeting? 
When you talk to digital users who are already interested in your content, you get a far greater effect from your marketing. We know exactly who has shown interest in Norway as a destination and what they are passionate about. We can help you reach these people.
Segments – Who do I want to reach?
All the data we gather is collected into 19 different Always On data segments that we have categorized into five different focus areas:
Adventure

Energy activities

Food tourism
Culture tourism
City breaks
You are free to choose one or more of these for your retargeting activities.
Read more about the various focus areas here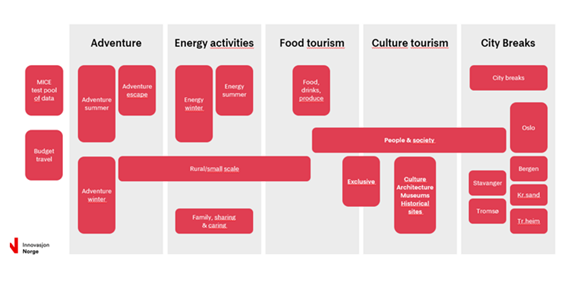 Within each of the five focus areas, there are 19 specific always on data segments that you can work with. Talk to your specialist to look at opportunities to add one or more of these to your retargeting activities.
How does retargeting work in practice?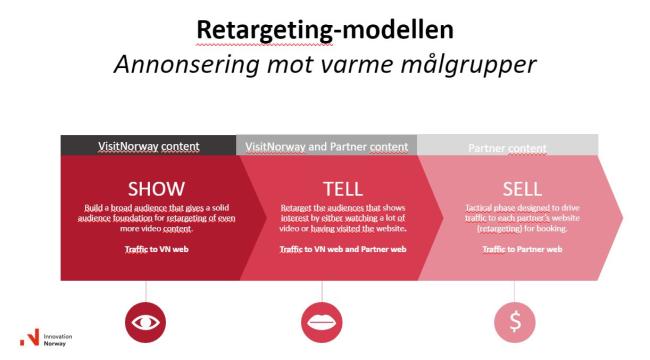 In retargeting campaigns, you use your own brand and materials. The message that you as a partner use can be used to both promote the brand and be purely sales-triggering. Regardless of what you want to say, who you want to reach, and how big a budget you have, you will get help to get the most out of your investment.
Based on which areas and target groups you wish to use, we will make a recommended investment for a period of four weeks, before clarifying the length of the activity and markets, if relevant. We will also provide input on the use of language in the advertising, such as locally adapted posts or generally in English.
It's important that you have a clear goal for your activities and that your landing page reflects this. When the target group enters your landing page / universe, it is your task to handle them further, depending on what goal you have with the activity.
The minimum investment is NOK 50,000 per campaign in the "Sell" phase. Of this investment, 80% goes to media purchases and ad serving and 20% goes to fees to the media agency and to data capture. Initially, this offer only applies to social media retargeting.
NOTE: Only retargeting data from Visit Norway will form the basis for participation. Inclusion of your own data or purchasing other audience data (prospecting) is not possible in a standard retargeting campaign
Expanded collaboration for bigger investments
Depending on the needs and purpose of the campaign, it is possible to also enter a "Show and Tell" phase. This requires a larger investment from you, in which we discuss the possibilities together with you, in cooperation with the media agency.
In such a collaboration, you are involved in strengthening the overall data collection in the Show phase. You will have the opportunity to use your own advertising material and collect data and traffic to your own websites in the Tell phase.
Channels – What type of content do I need?
As a rule, retargeting campaigns are primarily offered on social media. This channel is particularly well suited for sales-triggering messages, which also inspire and engage. For players who want a greater collaboration - where promotional messages also play an important role - we are happy to discuss opportunities with you on including YouTube and potentially also display banners.
Below you will find recommendations and guidelines for the different channels, so that the content will be as good as possible. The media agency's specialists can also assist with advice.
Feel free to watch our 9 minute videos to find tips and tricks for marketing and content production.
Social media
Social media gives you an excellent opportunity to engage and inspire potential travellers to your destination, as well as drive valuable traffic to your own websites. Unlike other ad channels, players are expected to use more spoken and informal language with emojis, puns, and fun approaches. Feel free to ask a question to the person who sees your posts to engage them or to trigger them to click on the website.
On social media, it is recommended to have at least two or three different posts that go into rotation and the algorithms can use for optimising. On Facebook and Instagram there are many different types of posts. Although it is not wrong to use any of them, here are the ones that are easiest to succeed with:
Video posts
It is recommended that video posts have a clear sender in the video from the start. Most people only watch a few seconds of the video, and the optimal length is a maximum of 15 seconds. Tip for the text: Have a clear connection with what you see in the video and what is on the landing page, while at the same time creating curiosity about what you can see.
Format: 1x1 (square) for feed videos and 9:16 (height format) for videos in Story
Text: Main text: 125 characters / Heading: 27 characters
Link: Yes
Audio: Yes, but the video in the feed is often seen without audio and subtitles must therefore be added
Stills
Social media is a platform where the visuals are extremely important. If you are going to use still images, it is therefore important to choose an image that really catches your attention. It is now also possible to use text graphics in the images. This can be a good solution to make it clear who the sender is.
Format: 1x1 for photos in feed
Text: Main text: 125 characters / Heading: 27 characters
Link: Yes
Click here for more information from Meta about still images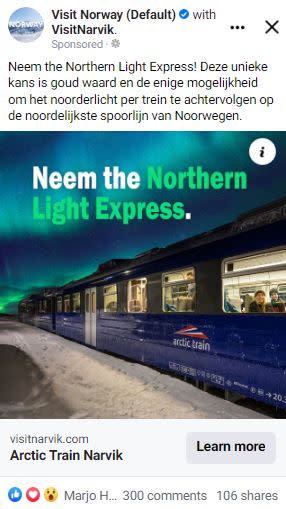 Carousels
Carousel posts are great for displaying several different options, such as different activities that you want to promote. Carousel posts can have between three and ten images. We recommend using a maximum of five or six images, as very few people scroll further. Each carousel card can have its own heading and link that fits the image, while the text is common to all.
Format: 1x1 for images in the feed
Text: Main text 125 characters / Heading 32 characters
Link: Yes
Click here for more information from Meta about carousels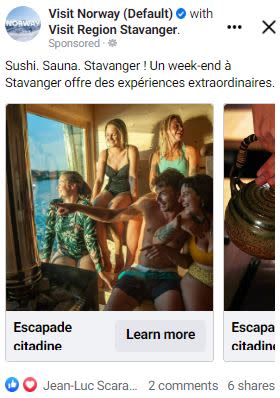 On social media, it is recommended to use the local language in the main text and headings.
YouTube
The advantage of YouTube is longer watching times and a mode where the viewer is more amenable to consuming content that inspires, while being open to exploring and discovering something new. It is therefore a channel that is very suitable for brand-building campaigns.
On YouTube, you can have videos that are up to several minutes long, but it's important to have a clear inciting incident that triggers the viewer's curiosity from the first second, as they can choose to skip after 6 seconds. The difference from other digital ad channels is that you have a high level of attention where everyone is watching with sound, where you can communicate a great deal. Note that the channel itself drives little direct traffic to other websites.
Format: 16x9 (widescreen)
Text: The name of the video should be max. 25 characters
Link: Yes, either to the website or to your own YouTube channel
Audio: Yes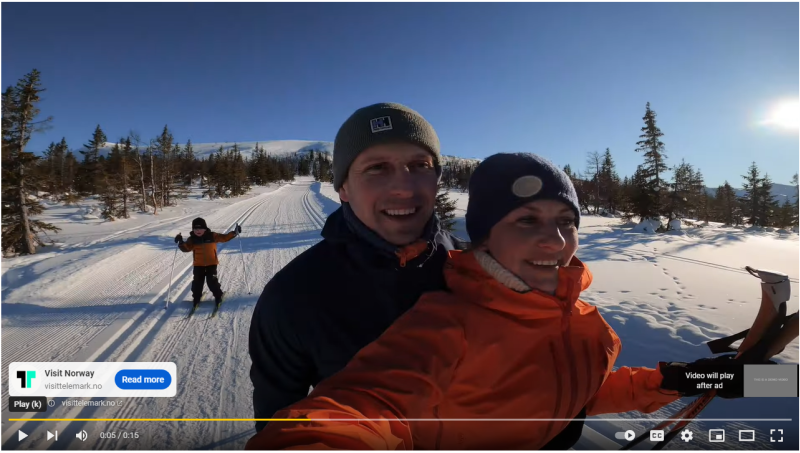 Skiing holidays with the family in Telemark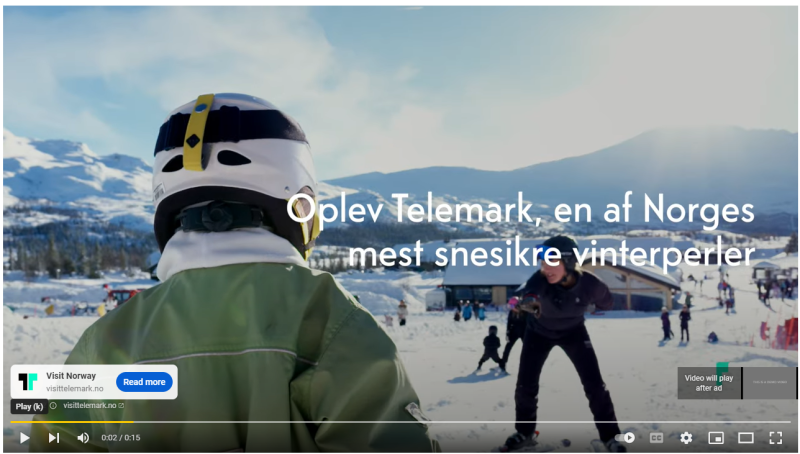 Display banners
Display banners are a channel that is suitable for achieving wide reach in a cost-effective way. In other words, the channel helps reach many potential travellers. Display banners are ads you scroll past on relevant websites and online newspapers, where little attention may be paid. The ads primarily serve as reminders of how nice it is to travel to Norway and to your destination. The most important thing is therefore to have short messages with a clear sender. The goal is for them to create a spark of curiosity in the recipient.
 In addition to having a wide reach, the channel drives traffic to your website. The design should therefore include a concise call to action along with a call to action button.
 Display banners can be purchased in many different formats and come as static images. That is, the same content and message must be adapted into the following formats:
300 x 250
300 x 600
336 x 280
970 x 250
Handover – What do I have to do?
Once you have decided to run a retargeting campaign, Visit Norway's media agency handles all the practicalities.
As a partner, you deliver all material that meets the specifications from the media agency. Images and videos as well as all text, along with desired emojis, for example, and more. This also means any potential translations into local languages.
The deadline for delivery of material is no later than five working days. Late delivery will then lead to postponement of the promotion corresponding to five working days after receipt of the material. Similarly, replacing material during the campaign will also require five days before the content is published.
It's important that you take ownership of your retargeting campaign and monitor results and engagement generated at all times. There are two reasons for this:
•  You can take advantage of the sales opportunities created along the way
• You can make the right choices while the campaign is going on
Is it perhaps necessary to change the message, or should you use a different ad format? Should you run the entire budget in one market because it turns out that it is having the best results?
There may be questions that pop up during the campaign period. It is therefore important that you monitor your retargeting activities closely, so that you can give a quick response or challenge the media agency to optimise the activity with the tools they have at their disposal.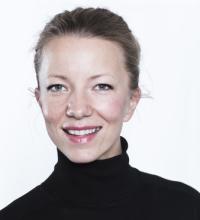 Beate Brænden Eidsand
Key Account Manager Visit Norway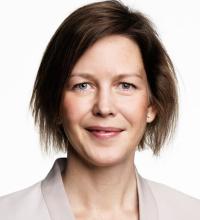 Sandra Olsson
Key Account Manager VisitNorway