Sales and marketing tools
Everything you need to promote Norway
We welcome travel professionals to use our marketing toolbox to promote Norway as a tourist destination effectively. Here, you will find information about our promotional materials, photo database, and partnership marketing initiatives.
A taste of Norway
Recipes from south to north and east to west
In this recipe book you can discover how to make real Norwegian food and get insider tips on what different Norwegian regions can offer your foodie­ guests. 
This wonderful country is worth a visit year-round. lf you like to enjoy delicious food while travelling, Norway is the right destination for you! From sweet treats like berries, waffles and juices, to cured meats and some of the world's best cheeses. And don't forget the fresh seafood: king crab, salmon and the famous Atlantic cod, skrei. Enjoy the new and traditional flavours of Norway. 
Brand Norway, photos and videos
Download a huge range of inspiring photos and videos free of charge, and find all the information you need about branding, including guidelines and downloadable logos, at content.brandnorway.no.
Our fam trips
Experience selected Norwegian destinations up close and see what they have to offer first hand.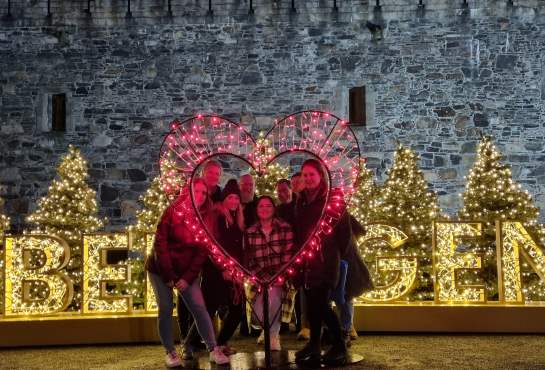 Heritage, culture & culinary adventures in Fjord Norway
.
Photo
:
Fjord Norway
Heritage, culture & culinary adventures in Fjord Norway
On this trip we experienced autumn in Fjord Norway with fresh mountain air in an open landscape among vibrant colours. We enjoyed local tasty cuisine and harvested fruit along the fjords with fewer tourists and bustle.
We travelled through scenic routes stopping in cosy cafés and museums discovering hidden gems along the way.
Tour operators from: Denmark, France, Italy, Germany, the Netherlands, Sweden
Dates: 19-23 September 2022
Download the programme as a PDF here.
Local host & organiser:
Fjord Norway
Ms. Marianne Johnsen, marianne@fjordnorway.com
Show more famtrips
Show less
Webinars and famtrips from our destinations
Mountains of Norway
Famtrip: Youth travel
(Duration: 16 minutes)
Mountains of Norway
Famtrip: Biking
(Duration: 22 minutes)
Mountains of Norway
Famtrip: Hiking
(Duration: 24 minutes)
Your Recently Viewed Pages