The map below is for your reference only – the module material starts below.
Check out where to find some of the most popular places for kids in Norway.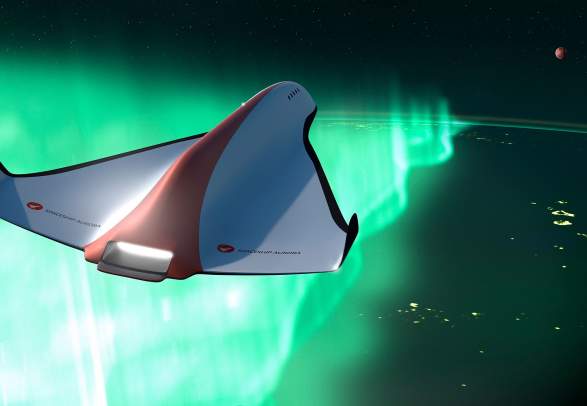 Bring out your inner explorer at Andøya Space in Vesterålen! Located on Norway's most scenic coastline you can join one of our virtual space missions,…
Read more
ANDØYA SPACE – SPACESHIP AURORA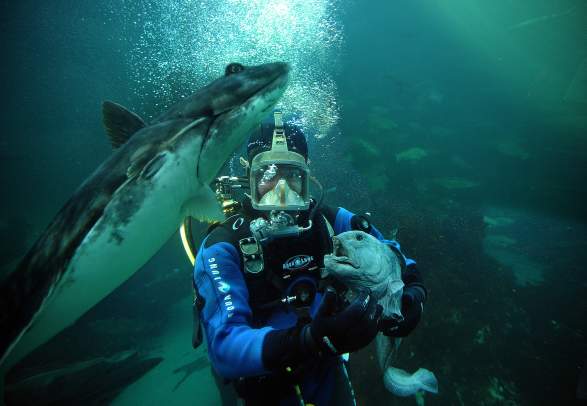 The Atlanterhavsparken is one of the most particular Aquariums in Europe. The Aquarium is built into the coastal landscape at Tueneset, the coastline…
Read more
Atlanterhavsparken Ålesund - The Norwegian Aquarium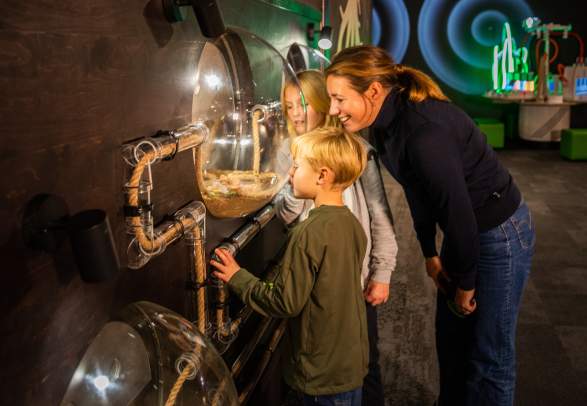 At the science centre VilVite, you can explore science and technology. In the large exhibition both children and adults can play, learn, and have fun…
Read more
Bergen Science Centre VilVite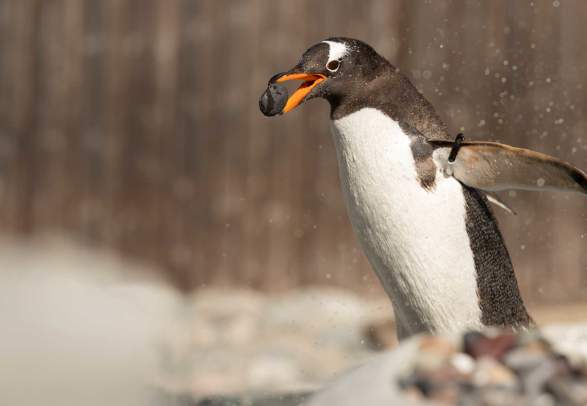 Meet the sea lions, the creepy - but great crocodiles, fish and the fascinating snakes at Bergen Aquarium. Film screening and feeding daily.
Read more
Bergen Aquarium
Discover this popular science museum in Sandnes. There are four levels of exhibitions and activities. Topics are natural science, mathematics, energy…
Read more
Vitenfabrikken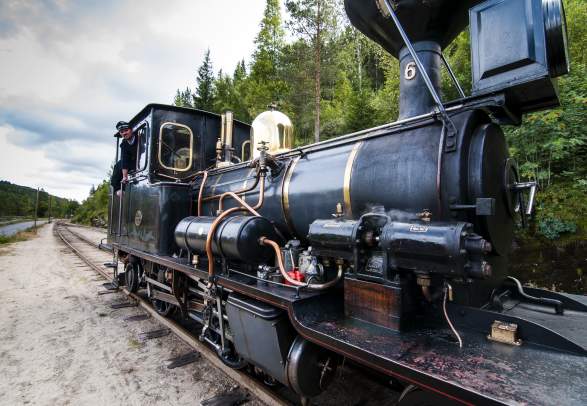 Narrow gauge preserved railway line (1,067 mm gauge) situated in Vennesla near Kristiansand and using steam locomotives and carriages which are over…
Read more
Setesdalsbanen Railway line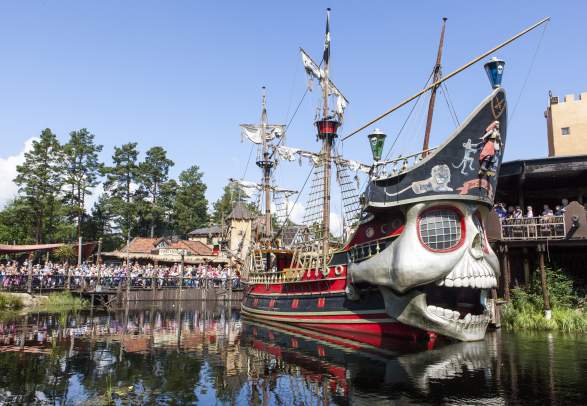 Kristiansand Zoo and amusement park- Dyreparken - is the most visited attraction for families with children in Norway. Explore Nordic wilderness and…
Read more
Dyreparken - Kristiansand Zoo and amusement park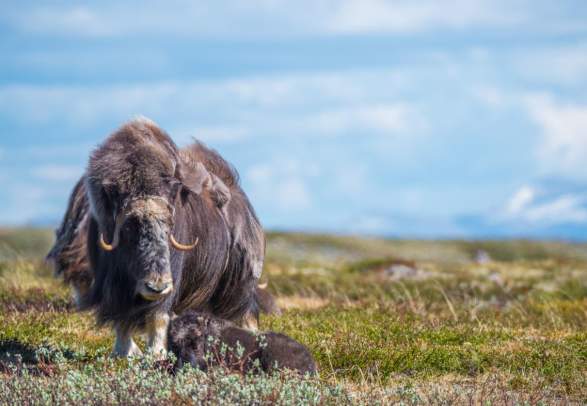 Dovrefjell National Park is the only place in Norway, and one of few places in the world, where you can experience the majestic muskox.
Read more
Musk Ox Safari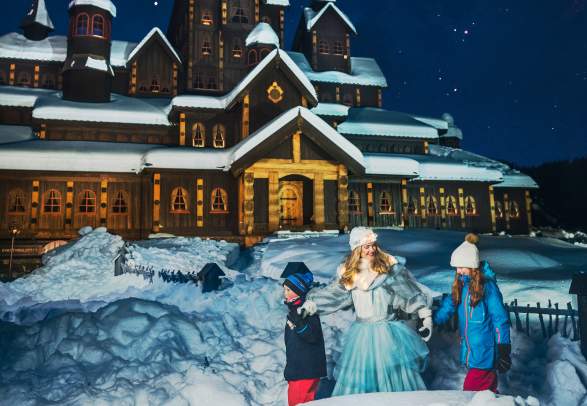 In Hunderfossen Winter Park, you will find Scandinavias southernmost Snow Hotel. It is located next to the fairytale castel in the middel of the…
Read more
Hunderfossen Winterpark
Statens Kartverk, Geovekst og kommuner - Geodata AS
From practical information to inspiring ideas and tour suggestions – find out what your clients can do with the whole family in Norway.
In the countryside
Outside the cities, the landscapes open up like huge playgrounds where young and old alike can enjoy nature at its best. Just remember to be prepared for your outdoor adventures, and refer to our safety guidelines.
General safety
It is good to note that Norway is a generally safe country – it is a politically stable destination with a low crime rate and a negligible risk of social unrest.
Family accommodation
A lot of hotels have special deals and facilities for families, for example double rooms with an extra bed or a kitchenette.
Many farms offer accommodation for tourists in the summers – this is great for the kids, who can play outdoors and get to know the animals.
There are cosy cabins available to rent all over the country: Wooden lodges in the mountains and fishermen's cabins along the coast.
Having fun: Activities the kids love
Skiing
Many Norwegian skiing resorts are smaller and less crowded than the common resorts in the Alps – ideal for families!
Most resorts have dedicated, highly developed kids areas with ski schools and activities for children.
More snow fun
Kids love snow, and for a good reason – there is so much to do in the winter:
Skating
Tobogganing
Dog sledding
Reindeer sledding
Northern lights hunts
And last but not least – build snowmen!
It's easy to find family-friendly, quiet roads with little traffic in the countryside.
Many skiing resorts, like Trysil and Geilo, open their lift systems for MTB and downhill cycling in the summer.
Many mountain bike areas have been constructed with the whole family in mind, for example Trysil Bike Arena.
There is also downhill cycling for all ages, for example at Geilo Downhill Park.
Find extra information br> on Visitnorway.com
Alert: The following question(s) have setup issues:
* Required
One of your clients is interested in a skiing holiday with her kids, who are 5 and 7 years old. The 5-year-old has never tried skiing. What advantages would you emphasise when you suggest Norway as a destination? Select all the alternatives you think are correct.
Correct! Many Norwegian skiing resorts are smaller and less crowded than the popular resorts in the Alps. Also, most of them have dedicated and highly developed kids' areas with ski schools and activities for the children.
Nope, that's not what we had in mind.
* Required
Norway is often described as a favourable country for travelling with children. Why? Select all the alternatives you think are correct.
Well done! Many hotels offer family rooms and special deals for families. Most places offer activities especially for children, and services such as transportation are usually well organised and timely. Compared to other countries, Norway is a politically stable country with a low crime rate.
Oh dear, we're afraid you didn't get this one right.
In this module, you will learn which options you have to travel around in Norway.
In this module you will learn about all the options available when choosing where to stay in Norway.
Children at Bragdøya island
.
Photo
:
Adam Read / Visit Sørlandet
Read more on visitnorway.com