Norway is constantly working to improve and increase sustainability – a goal that also applies to the meetings industry. Find green hotels and venues, and make more sustainable choices when arranging meetings, conferences and incentives in Norway.
Energy efficiency and waste reduction
Most hotels and conference venues in Norway make an effort with recycling and aim to control energy, water consumption and waste generation.
Energy-saving devices such as automatic light switches, low-flush toilets, wash basins with sensors, eco-labelled chemicals, and energy efficient dishwashers and washing machines are now common. In many hotels bed linen and towels are no longer changed daily unless specifically requested by guests. A number of disposable products have been replaced, and some hotels, like Scandic, have replaced mineral water with bottled tap water.
Many hotels feature organic products on their menus. For example, Scandic have decided to say no to genetically modified (GM) foods and serve organic breakfast and fair trade coffee.
Scandic hotels also feature local food specialties in several of their hotels, to showcase both the culinary identity of each region and the diversity of Norwegian cuisine. This also contributes to the development and growth of small scale food producers.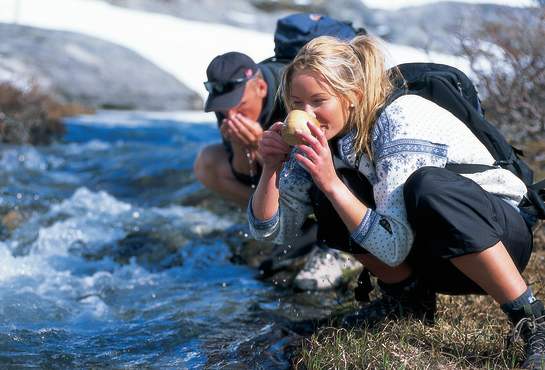 Natural drinking water in Dalsnibba
.
Photo
:
Terje Rakke / Nordic Life AS / www.fjordnorway.com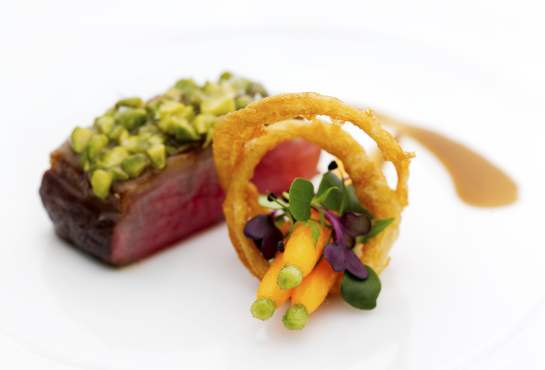 Delicacies at Lysebu Hotel, Oslo
.
Photo
:
Lysebu Hotel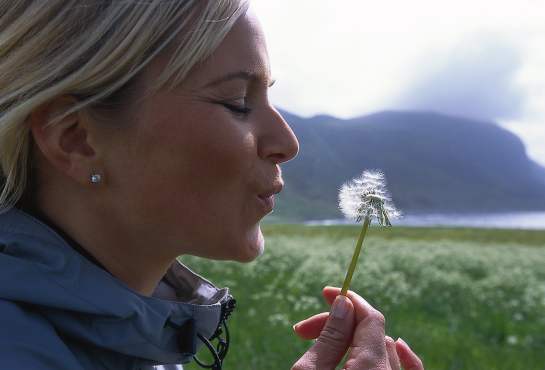 Alnes, Fjord Norway
.
Photo
:
Terje Rakke / Nordic Life AS / www.fjordnorway.com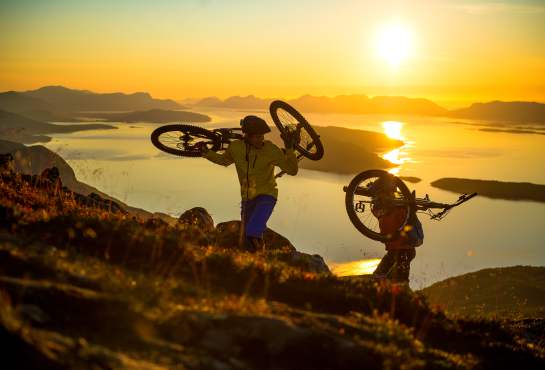 Biking in Romsdalen
.
Photo
:
Sverre Hjornevik visitnorway.com
Initiatives for a better environment
Nature-based activities
Many tour operators in Norway offer safe, nature-based activities such as dog-sledding, hiking, kayaking, bird watching and wildlife safaris. These are environmentally friendly activities with little or no impact on local ecosystems.
Educational training programmes
Innovation Norway offers training programmes for the industry, including a course in sustainable tourism. Acquiring a certification inevitably leads to a quality improvement for the businesses completing the course.
Working with and for local communities
An important aspect of sustainable tourism is to make a positive impact on the local community. Several Norwegian companies work within their community by taking part in local events, funding sports and volunteering.
At the opening of Scandic Fornebu for example, staff went from door to door and spoke with local residents, telling them about the hotel and asking for input on how the hotel could get involved locally. Residents were encouraged to take part in a brainstorming session and to come up with suggestions for how to make the Snarøya area a better place to live and visit.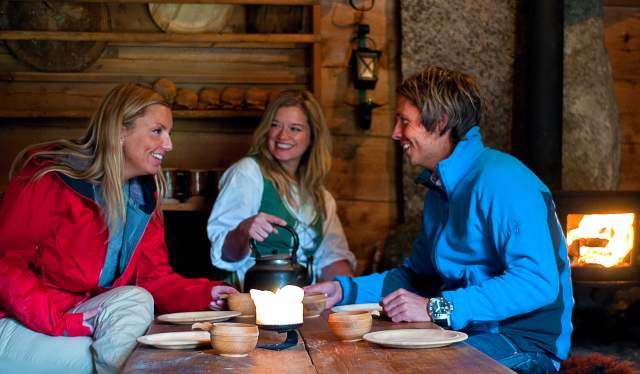 Stavanger Byrkjedalstunet Coffee
.
Photo
:
CH - Visitnorway
Search for green meeting venues
To find sustainable products, click on "Filter your search" below and select "Green Travel - Eco-certified providers".
Your Recently Viewed Pages