Nature is everything in Norway.
When you visit the Scandinavian country, nature is the framework for what you experience and the adventures you undertake. You will quickly notice that Norwegians use nature for recreation, both physically and mentally, while always focusing on taking care of the land they hold so dear.
Hosting your next meeting, conference or event in Norway gives your team an eco-friendly experience that combines advanced technology, beautiful nature, and sustainable tourism.
Norway is one of a very small number of countries which have already established a labelling scheme at the destination level, the Sustainable Destination label. You will experience a strong focus on green incentives and hotels, eco-friendly locally sourced food, and electric transport for your next meeting, conference or event.
With its varied nature, from the Arctic to the fjords and mountains, Norway has sustainable experiences for everyone, regardless of the season or your outdoor expertise.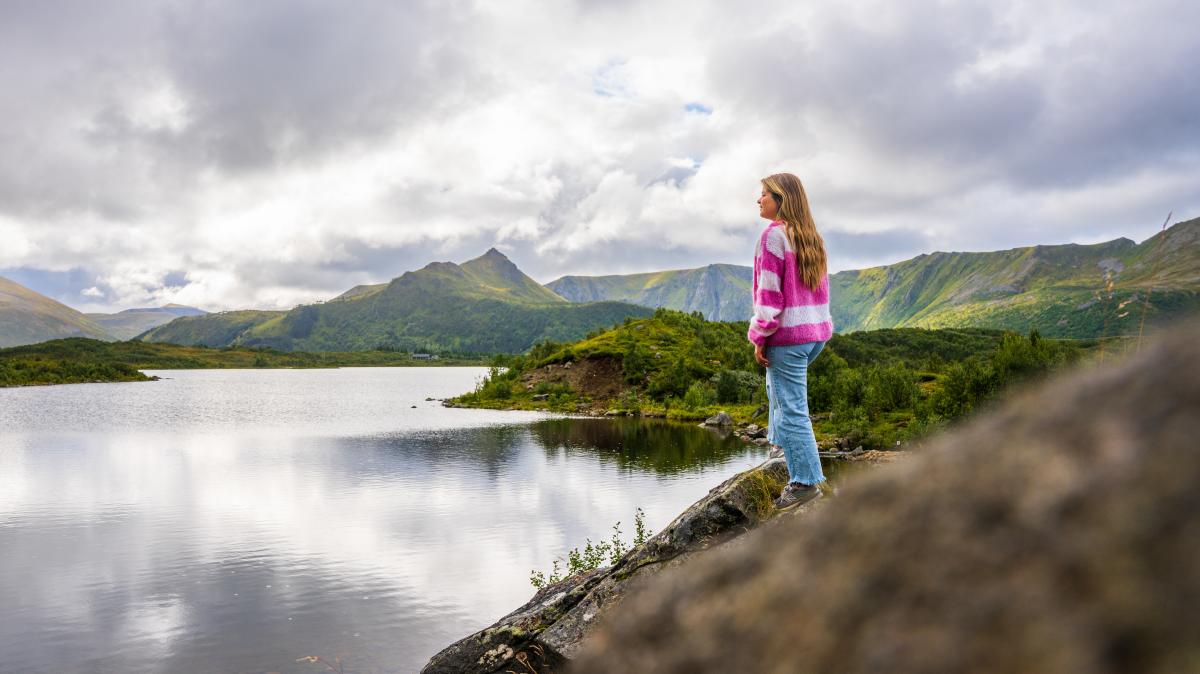 Turn your team into mushers
Looking to bring your team on an unforgettable adventure the sustainable way? Try hiking, rafting and dog sledding in Norway's stunning nature. This will give you and your team an extra boost and fresh perspectives, and new energy to bring back into your everyday life.
Breathe in the fresh winter air and experience a rush of adrenaline while being pulled by a team of happy huskies, doing what they were born to do. Take your team to the arctic town of Tromsø, where they can lead a pack of pups on a half day-long adventure and earn the title of 'musher'. The trip requires good physical condition, but no prior experience is required. During the day you will experience life in the Arctic and get a chance to spot wildlife including foxes, eagles, moose and reindeer.
After you return to camp, your team will experience a slice of Sami life inside a traditional tent where you will be served a typical Sami meal, 'Bidos' (Reindeer meat with vegetables), with coffee and cake for dessert, of course. You can stay in the north to find yet another incredible nature experience in Norway.

Chase the northern lights
In Tromsø, the sun sets in late-November and doesn't rise again until mid-January, making it a perfect place to chase the northern lights. People who have witnessed aurora borealis say it's a magical experience, and one you will never forget. The experience can provide your team with a natural boost. Join one of the experienced and knowledgeable guides in Tromsø, for example, to experience the starry, limitless sky, and the unbelievable colours that move across the Arctic sky.
Not quite as far north, Bodø, Norway, offers just as spectacular opportunities to chase the northern lights. One very sustainable method for the hunt is on electric bikes. The bike helps you up the steep parts of the trip and when you reach the top, you can enjoy the view from Sweden to Lofoten. The guides will communicate with you via Walkie Talkies and direct you to a place where the city lights won't interfere with mother nature.
Take your team on a journey through time to the Stone Age and show them what it was like for people to live in such a close relationship with nature. It's been said that people of the Stone Age practised sustainable ways of living, by reconfiguring worn out stone tools into new and different devices to extend their usefulness. Bring your team to Bodø, where they can walk in the footsteps of the people from the Stone Age by preparing food in the same way our ancestors did, soaking in a wood-fired outdoor bath in 40 degree Celsius saltwater or trying longbow archery. You'll also find a wide range of different outdoor team building activities.
Let the Olympics inspire you
In 1994, Lillehammer, Norway was the host of the Winter Olympic Games. It has since been certified as a sustainable tourism destination. Why not fuel the fire of friendly competition amongst your team? Just an hour and a half train ride from the main airport in Oslo, you can experience what it's like to light the Olympic flame, and host your own version of the games for your team. If you're really feeling adventurous, try out the bob and luge track.
Join the sauna trend
From Bergen, you can take your team on a four-day sustainable incentive experience amongst the fjords. The journey is based on zero-emission principles with a focus on the use of electric vehicles and ferries, locally-sourced food and ingredients and nature based activities. Satisfy your need for nature and thrill your taste buds by taking in the views from Stegastein, a 650-metre-high glass platform overlooking the Aurlandsfjord, and dining at a local restaurant where the chefs use the same ingredients the Vikings used.
The sauna and ice bathing scene is exploding in the Oslo fjord. Whether built by recycled material or run with electric motors or solar panels, your team can experience the energising effects of going from hot to cold. It's long been said that there are many health benefits from cold water bathing, such as a boosted immune system and generally improved mood. Along the coastline you'll find a wide variety of sauna and bathing opportunities. Become a real Viking and take the plunge.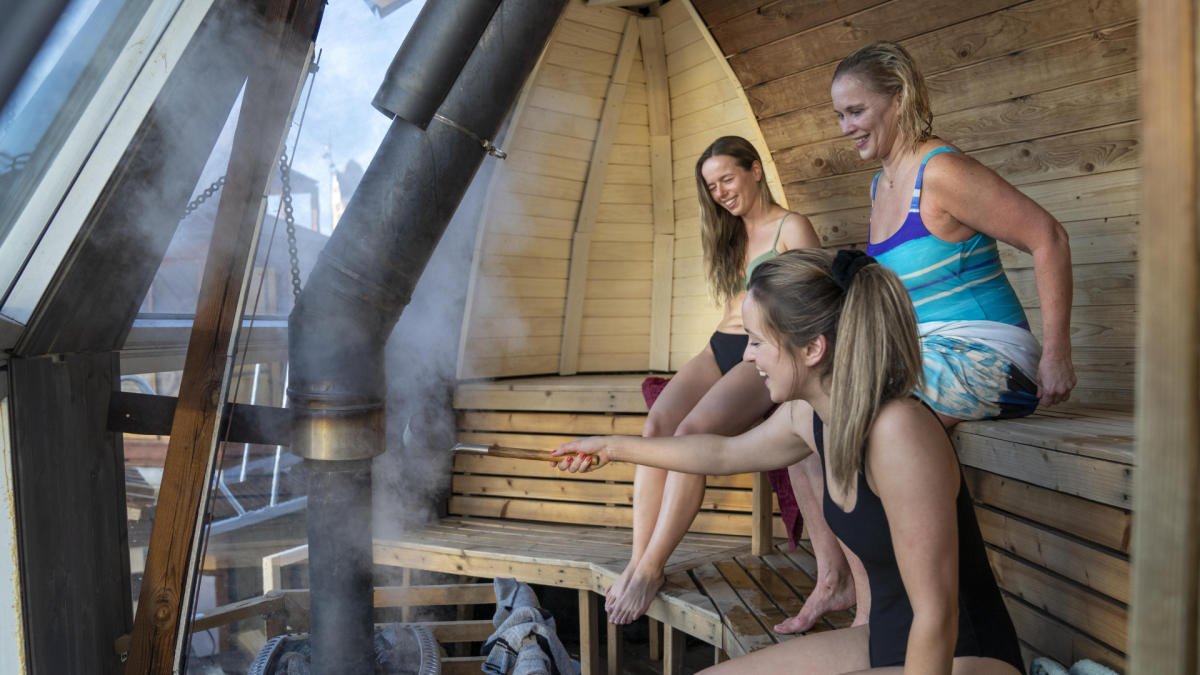 Powered by nature
Norway is filled with stunning fjords. Give your team some of the most breathtaking experiences along the narrow inlets during your next meeting, conference or event. For you early risers, go for a hike near Stavanger and watch the sunrise from the famous Pulpit Rock. The trip starts in the wee hours of dawn and involves a two to three-hour hike up the mountain. Share an unforgettable experience with your team as you take in the scenes from the fjords and mountains as the sun rises. A packed lunch is included for you to enjoy. Take photographs and memories to bring home and give your team a fresh perspective on life. Norway's incredible access to the sea provides you with about 83 000 kilometres of coastline, including its islands. Sustainable oceans are one of Norway's top priorities. Take your team on a sustainable deep sea fishing expedition off the coast of Stavanger. Take part in a fishing competition or learn how to fillet your own fish, then feast on your catch. The combinations are endless! The experts navigate the waters to ensure that your team has an unforgettable day. 
Sustainable food production and consumption are becoming more and more popular in Norway. Farm to fork dining can be found all across the country. Take your team on a mouthwatering adventure during your next meeting, conference or event. Check out the numerous options for fresh dining throughout Norway and enjoy a menu to remember.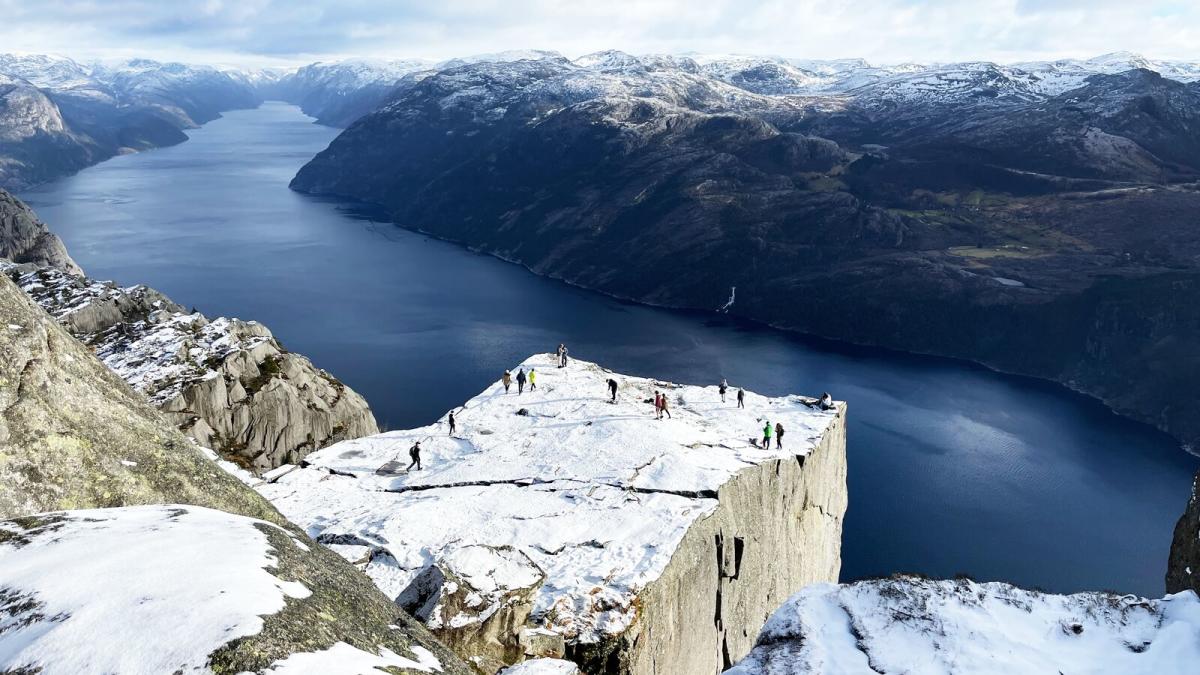 A natural boost
If you are looking for a relaxing, simple and traditional way to end your meeting, conference or event, simply head outside and light a campfire. With Norway's 'Right to Roam', people are allowed to hike and camp pretty much anywhere, so long as they follow the rules. For example, clean up after yourself and make sure you put your campfire out when you are finished. Many Norwegians say there is nothing better than taking in the cool night air while being warmed by a campfire.
Give your team a natural boost of energy and inspiration by hosting your next meeting, conference or event in Norway. You will walk away with memories for a lifetime and leave little to no impact on mother nature. It's a fresh way to hit the restart button after lock-downs, working from home and physical separation. Be one with nature and become a team again in a sustainable way.