Norway Convention Bureau's hotel partners cover the whole country, offering conference facilities at all of its destinations.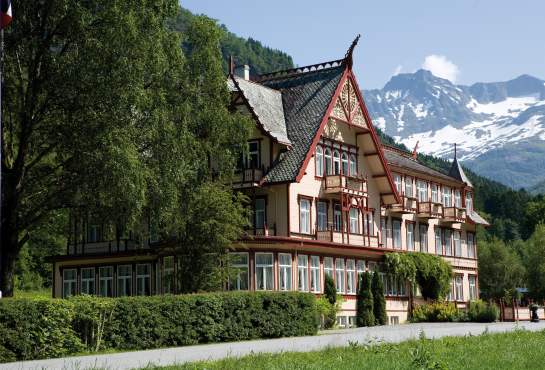 De Historiske - Hotel Union Øye
.
Photo
:
Magnus Nordstrand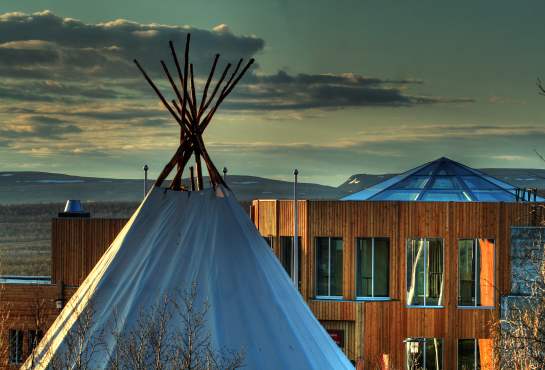 Thon Hotel Kautokeino
.
Photo
:
thonhotels.com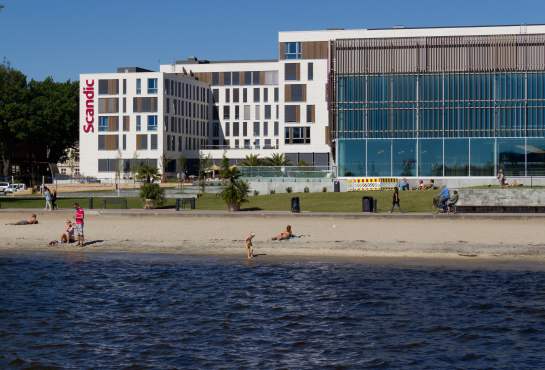 Scandic Hotel Bystranda
.
Photo
:
Jorunn Jensen, Visit Sørlandet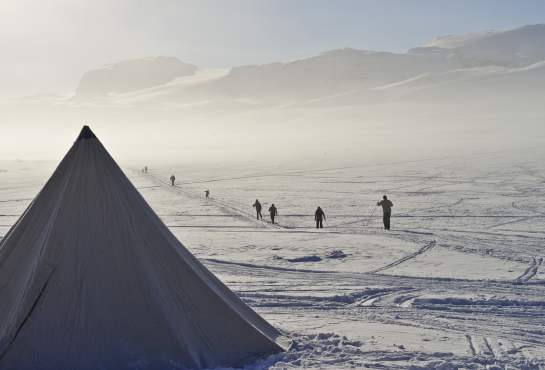 Skiing with De Historiske Hotels
.
Photo
:
Finse 1222
Nordic Choice Hotels – a different hotel company
There are certainly no standard hotel guests, so Nordic Choice Hotels don't believe in standard hotels. Instead they give you the choice of unique hotels and conference arenas - whether you prefer Clarion, Quality, Comfort or any of their independent hotels. They have venues for smaller meetings or large events for up to 6,000 people, and make sure that you find the ideal venue for a tailored and fantastic experience.
Nordic Choice Hotels is one of the leading hotel chains in the Nordic countries, with 190 hotels in six countries. More than 90 of these are located in Norway. They don't measure success merely in money, but also in terms of environmental impact and social responsibility. They share a culture and a tradition of doing more than what is expected - for their guests, their colleagues, the community and the environment. Nordic Choice welcome you with a warm, beating heart to Norway and their hotels.
Scandic Hotels – sustainable meeting packages
Scandic is the largest Nordic hotel operator with a network of about 280 hotels with 55,000 rooms in six countries.
Scandic Hotels have a strong focus on sustainability, aiming to reduce water consumption and use renewable energy sources. In meetings, you will be given eco-labelled materials and Scandic's own table water. Scandic also emphasise well-made, healthy food and at most hotels, guests have free access to a modern gym.
At Scandic, we believe in the power of meetings. We believe that what happens within the walls of a meeting room has the power to change the world because we've seen it happen time and time again. That's why we created a new meeting offering during 2017, in which our talented and dedicated team will listen to your unique needs to tailor a meeting that gives you everything you need to reach your goals and be the best that you can be.
Park Inn – functional, fun meetings
Park Inn by Radisson's Smart Meetings & Events is a concept that has been developed with you in mind. By paying attention to the priorities of every customer, they can offer a straightforward and reliable service. Your event will run as seamlessly as possible, above and beyond your expectations. Discover a fresh approach to meeting and event organization that gives great value for money!
100% guest satisfaction
In every aspect of business at Park Inn, the goal has been and always will be 100% Guest Satisfaction. If guests are not satisfied with something, staff will make it right, or guests will not pay.
Radisson Blu – a first-class, full-service hotel brand
Radisson Blu has 20 conference hotels in Norway. These have 6 to 60 meeting rooms and banqueting capacity for 1,100 delegates. All conference services at Radisson Blu are run in partnership with MPI (Meeting Professionals International) and all conference staff have been trained in advanced meeting management.
100% guest satisfaction
At Radisson Blu, the 'can do' service attitude translates into treating each and every guest as a true individual. By combining attentive one-to-one hospitality with clever service concepts, Radisson Blu offers a unique service experience with a 100% guest satisfaction guarantee. Under this pledge, guests will not have to pay if left unsatisfied. This is Radisson Blu's way of giving you the confidence to take that first step towards its hotels and keep going back.
Thon Hotels – local food and the latest technology
Thon Hotels is one of Norway's leading hotel chains with more than 70 hotels across Norway. 15 of these are located in the city centre of Oslo, close to public transport, restaurants, shopping and tourist attractions.
Their dedicated teams can help you to host a conference throughout the country, including in downtown Oslo. Offering a warm and welcoming atmosphere, they support you at every stage of your kick-off, meeting or convention. With local homemade food, impeccable service, technology and free WiFi, your event will be a truly memorable occasion tailored to fit your business needs.
Thon Hotels' business practices are environmentally sustainable, and all their hotels are Eco-lighthouse certified.
.
De Historiske – historic hotels with modern meeting facilities
Although best known for its historic past, the organisation consisting of 54 of Norway's finest hotels, 19 restaurants and 1 ship is also eager to be a part of the future. Most of them offer modern meeting facilities.
De Historiske hotels are far from ordinary. They are landed estates, country houses, manors, large and small timber-built hotels in pseudo-Swiss and Art Nouveau style, old coaching inns that have been transformed into beautiful, small, atmospheric hotels.
Norway's Historic Hotels offer the special quality and service your meeting deserves.
Your Recently Viewed Pages