Sports in Norway evoke images of athletes in colourful ski suits, sliding through lush scenery on cross-country skis, flashing by on a steep mountain, or flying down a ski jumping platform. What you may not know is that many other sports have also discovered Norway as a destination for international events. Find out why nearly every type of sport can feel at home in Norway!
Big sports events are finding their way to Norway
In the mid-nineties, Norway showed that it has what it takes to organise a massive sport event on a global scale. The Olympics in Lillehammer in 1994 impressed the world with advanced infrastructure and organisational knowhow for the world's greatest celebration of winter sports.
Norway has always been a popular destination for winter sports, but in the past few decades other international sport organisations have found their way here as well. A few good examples are the 2017 World Championship Road Cycling in Bergen, the 2019 World Orienteering Championship in Østfold and the upcoming World Wrestling Championships in Oslo in October 2021.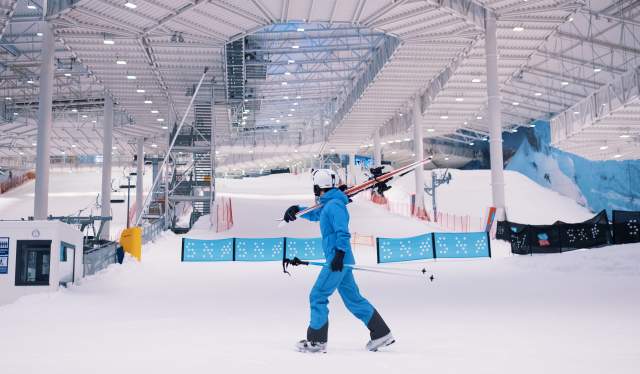 Skiing at SNØ north of Oslo
.
Photo
:
SNØ
Leading the way in sustainability and infrastructure
In Norway, we have a solid infrastructure that makes it easy to organise world-class events. Our great road and transportation network offers easy access to sport venues across the country. The athletes and their teams can also enjoy the best possible training facilities, without having to worry about anything else.
In everything we do, we put a strong emphasis on sustainability. Businesses actively take action to reduce the negative impact of their activities on the environment. Many catering, accommodation, transportation, and other companies have been eco-certified for their efforts. The Arctic Race of Norway is a good example of Norway as a driver for more sustainable sports events.
Contact us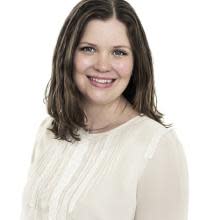 Birgitte Nestande
Manager Events
Innovation Norway
Akersgata 13
P.O.Box 448 Sentrum
NO-0104 Oslo
Direct phone: +47 936 06 671
Email: birgitte.nestande@innovationnorway.no
Examples of major sports events in Norway
2020 European Men's Handball Championship, Trondheim
2020 World Allround Speed Skating Championships, Hamar
2020 Women's Bandy World Championships, Oslo
2021 World Powerlifting Championships, Stavanger
2021 European Curling Championships, Lillehammer
2021 World Wrestling Championships, Oslo
2021 European Underwater Rugby Championships, Stavanger
2021 Artistic Events and Formation Skydiving European Championships, Voss
2021 European Athletics U23 Championships, Bergen
2021 World Para Snow Sports Championships, Lillehammer
2022 Ski Flying World Championships, Vikersund
2022 Sailing European Championships, Hankø
2023 World Women's Handball Championship, Oslo / Trondheim
2025 World Men's Handball Championship, Trondheim / Stavanger / Drammen / Oslo
2025 Nordic World Ski Championships, Trondheim
The Arctic Triple on Lofoten
.
Photo
:
Alexis Berg
UCI Road World Championships 2017 in Bergen
.
Photo
:
Eivind Senneset / Bergen Kommune
Norseman Xtreme Triathlon at the Hardangerfjord
.
Photo
:
Lars-Erik Blenne Lien - Nxtri.com
World Cup Para Ski in Lillehammer
.
Photo
:
Gisle Johnsen, GDF Media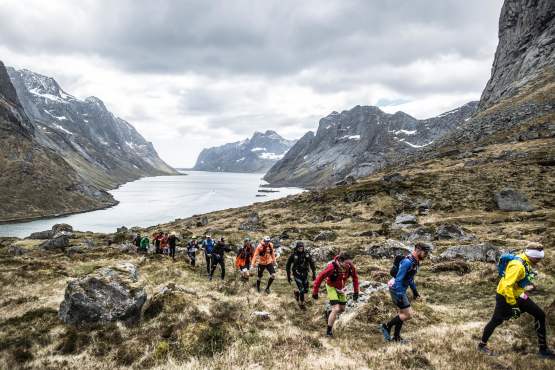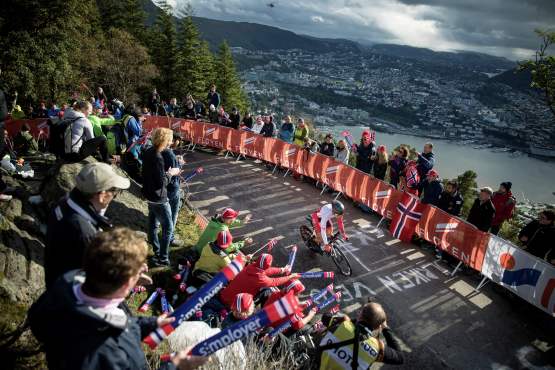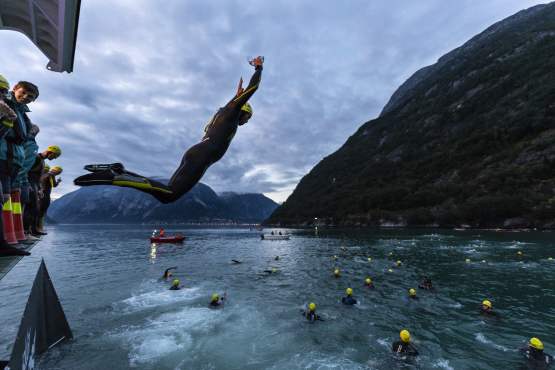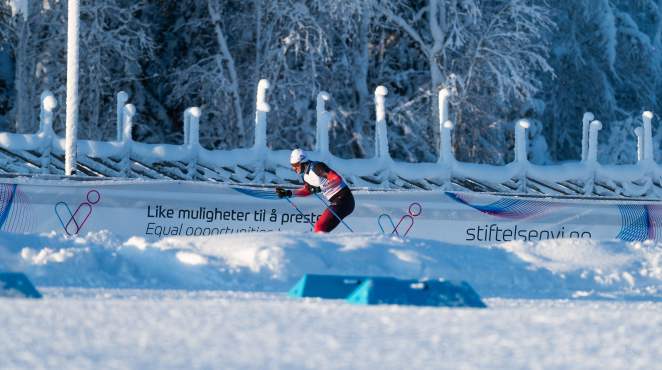 Support and financing for sport event management in Norway
Are you thinking about organising a sports event in Norway? We can advise you on which destination to pick for your event and put you in touch with the relevant sports federations or government instances in Norway. In addition, we can support you by performing an economic impact analysis for your event and look for financial support. We are also happy to help with advice on sustainability.
Contact us and we will put you on the right track. If you already have a destination in mind, you can contact the local offices directly. With their local network and experience, you will be in good hands.
Contact us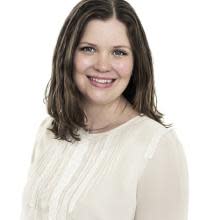 Birgitte Nestande
Manager Events
Innovation Norway
Akersgata 13
P.O.Box 448 Sentrum
NO-0104 Oslo
Direct phone: +47 936 06 671
Email: birgitte.nestande@innovationnorway.no
Examples of major sports events in Norway
2020 European Men's Handball Championship, Trondheim
2020 World Allround Speed Skating Championships, Hamar
2020 Women's Bandy World Championships, Oslo
2021 World Powerlifting Championships, Stavanger
2021 European Curling Championships, Lillehammer
2021 World Wrestling Championships, Oslo
2021 European Underwater Rugby Championships, Stavanger
2021 Artistic Events and Formation Skydiving European Championships, Voss
2021 European Athletics U23 Championships, Bergen
2021 World Para Snow Sports Championships, Lillehammer
2022 Ski Flying World Championships, Vikersund
2022 Sailing European Championships, Hankø
2023 World Women's Handball Championship, Oslo / Trondheim
2025 World Men's Handball Championship, Trondheim / Stavanger / Drammen / Oslo
2025 Nordic World Ski Championships, Trondheim