The coronavirus pandemic has led to an explosion of virtual and digital events, from local meetups to webinars and even full-blown conferences. These events have proved to offer some great advantages and it is likely that many of them will continue to offer a digital option. Luckily plenty of venues all over Norway already have the facilities needed to host and organise exciting hybrid events.
Contact us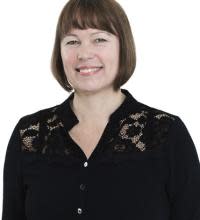 Kari Anne Schwach
Manager Corporate
Innovation Norway
Akersgata 13
P.O.Box 448 Sentrum
NO-0104 Oslo
Direct phone: +47 970 80 813
Email: kari.anne.schwach@innovationnorway.no
Events in person, but also online
If there is one thing we have learned from the pandemic, it's the importance of finding online alternatives for real-life meetings and social activities. This big shift had its challenges, but also showed us that online meetings provide plenty of opportunities. People can join from practically any location around the globe, there is no need for a large conference venue, and attendees don't have to make long trips to get to the event. The high demand for online events is also pushing forward technological development in order to offer participants an engaging experience.
Despite the advantages of going online, many people miss the energy and vibe of meeting at a great location and striking up conversations over a cup of coffee. This is why many meeting venues have started to offer hybrid events that allow participants to attend remotely. Many venues in Norway already have the facilities and technology in place to make this happen and the trend will probably grow stronger in the future.
We could even say that Norway is becoming an example for other countries and markets in terms of digitalising their event sector. This article in Boardroom magazine (PDF) discusses the rapid progress the country has made the past few years, and how it became a leader in the market for remote and hybrid events.
Contact us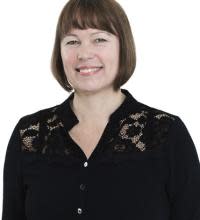 Kari Anne Schwach
Manager Corporate
Innovation Norway
Akersgata 13
P.O.Box 448 Sentrum
NO-0104 Oslo
Direct phone: +47 970 80 813
Email: kari.anne.schwach@innovationnorway.no
Venues with a virtual meeting infrastructure
A good example of a venue that is equipped for hybrid events is the Oslofjord Convention Centre. Here you can find a 360-degree TV studio with a 120 m² LED screen, a dedicated studio to create videos or record music, and plenty of other interactive solutions. Remote participants can actively take part in the event thanks to a dedicated app that allows them to chat, ask questions, take part in polls, and a lot more.
The Norway Exhibition and Convention Centre just outside of Oslo uses the Nova Studios, Norway's largest streaming studio, for hybrid events. Five cameras and three different stages offer plenty of space and options to set up a captivating event and allow a smooth transition between the different parts of the event. The studio has space for up to 200 people on the premises.
Thon Hotels has plenty of options to organise a hybrid event as well. This hotel chain offers facilities and production options with live streaming, video clips, multiple cameras, and one- or two-way communication between speakers and the audience. Like many Norwegian hotels, Thon has put several Covid-19 safety regulations in place. They make sure that there is plenty of space for everyone to feel comfortable and safe and there are plenty of hand sanitiser dispensers spread across the venue.
Nordic Choice Hotels also provide good meeting facilities, including infrastructure for hybrid meetings. They have the technical knowhow to organise meetings with participants being spread across different cities and countries. They also organise dining experiences for all participants, to give everyone the feeling of being together at the event, even when participating from different locations.
Radisson Blu Hotels delivers seamless events of any kind, from hybrid multi-site meetings to broadcasting events. They ensure a smooth delivery of efficient, effective, and engaging meetings and events. For more complex needs, they have a selection of leading technology partners to collaborate with, but also allow to work with a preferred AV supplier of your own choice.
Scandic Hotels offers a wide range of solutions, from meetings with basic technical equipment to tailor-made events with a more complex technical setup, including professional video equipment, virtual rooms, streaming services, multiple cameras, and more.
Organise a hybrid event
Interested in organising a hybrid event in Norway? Get in touch and we'll help you to make it happen!
Want to know more about how venues take precautions against COVID-19? Have a look at our safety page to learn more about the details.