Market Share
This map provides an overview of the size of the four main target groups (nature, northern light, alpine, culture) across the seven countries that the position study tracks. Target groups are defined as active travelers who would travel abroad in order to have certain experiences.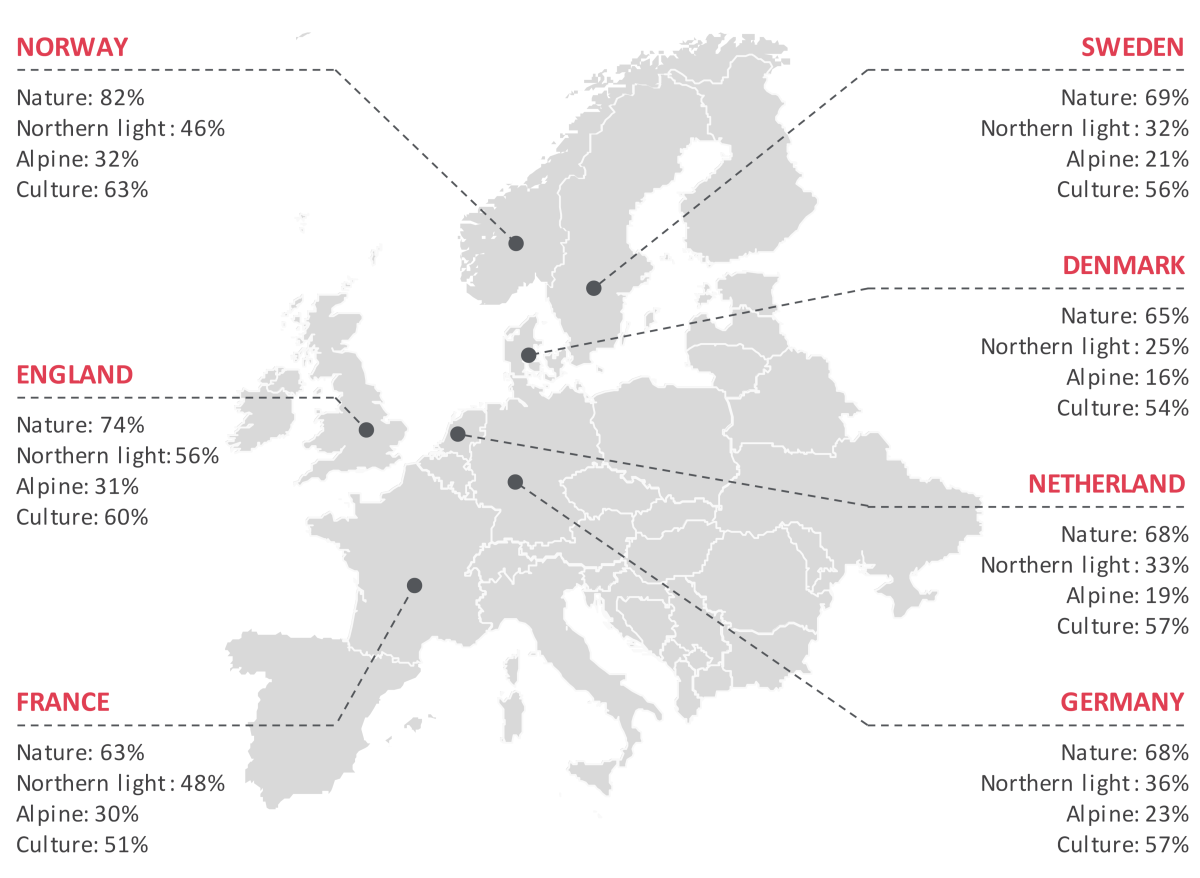 The Norwegian tourism brand
- broken down into the following categories:

How Norway is perceived in terms of:

Culture
Sweden, Norway, Denmark and France say that interesting cultural experiences has the highest impact on the probability of visiting Norway. However, few people in these target groups perceive Norway as a cultural destination.
Contrastingly, target groups in Germany and the UK perceive Norway as a destination with exciting culture and history. 

Food
When it comes to food and drink in Norway, there has been a culinary revolution quietly taking place, characterized by local, organic food grown in natural and healthy environments.
The Norwegian and Dutch target groups seam to have a sense for this culinary development, perceiving Norway as having great cuisine and local specialities. 


Locals
As the segmenatation study points out, several travelers consider getting to know a new culture and way of life as a motivational factor for traveling.

Perhaps you have heard that  Norwegians are introverted and reserved? If so, Danish, Dutch and British travelers that have not visited Norway are in  for a surprise. Travelers from these countries that have visited Norway say that Norway has welcoming travelers compared to travelers from these countries that have not visited Norway.


Natural Scenery
Norway has traditionally been known for splendid and contrast-filled landscapes. This is still a prominent view across all markets, including the Norwegian target group, according to the position study. 

The ability to experience wild, untouched, nature is a widely heldt motivational factor for spending holidays in Norway.