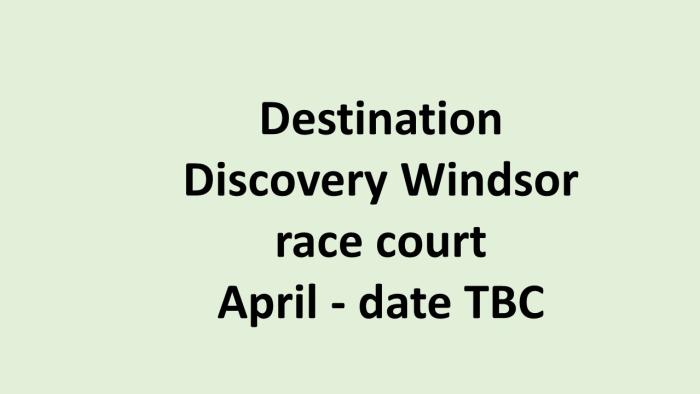 Technical Information
Price: Main partners (Destination/Convention Bureau): GBP 2.200,- ex VAT
Price for supporting partners (DMCs, hotels) GBP 800,- ex VAT
Includes:
Reqruitment of pre-qualified partners
Venue
Food and drink on the day
Does not include:
Accommodation
Flights
Transfers to/from airport
Any expences outside the racing event
Minimum/maximum number of participants:
Maximum 2 main partners and 2-3 supporting partners.
Background & Goals
This is an event where we invite up to 25 pre-qualified buyers to a day at the races. The first part of the day is business where IN and its partners present Norway and the partners products. Then a simple lunch is served before the racing commences. This is a great way to present The Norwegian offering to british buyers and get personal contacts. Racing is a social event and it makes networking very easy.
Introduce Norwegian partner to 25 pre-qualified meetings contacts.
Type of activity
B2B networking event
Norway is still an unknown destination amongst many British agencies. This is an excellent way to get in front of the buyers and showcase your product and spend several hours with the buyers getting new contacts in the UK.
Who is this for?
Hotel
Destination/Convention Bureau
DMCs
Destination Discovery Windsor race court
We will host a box at the Windsor Horse Races where we will invite approx. 25 Meetings planners; mainly agencies. These are not the biggest agencies in the industry, but they are small to medium sized as larger agencies ofte do not let their staff attend event during the day. However, the benfit with this size agencies is that you ofte get access to senior staff and agency owners.
This event would work well with a combination of 2 destinations and DMCs/Hotels from the same region.
Type of clients:
Meeting planners/corporate
Incentive houses (representing several companies)
Event agencies
The customers are small/medium sized agencies and corporates that have expressed an interest in Norway. They are asked to state their interest in Norway prior to be accepted.