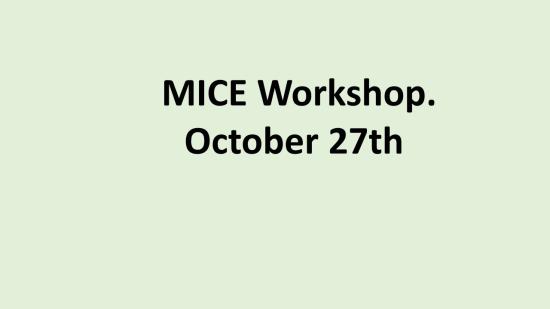 Technical Information
Price: NOK 7.500,- ex VAT for one participant.
Fee for extra participant from the same company: NOK 2.000,-.ex VAT
Includes:
Welcome dinner (the day before the workshop)
MICE Workshops in Moscow
Short presentation of the company
Speed dating/free meetings
Access to market manual
Lunch, evening dinner and social program
Does not include:
Accommodation
Flights
Transfers from airport to hotels
Meals outside of the scheduled program.
Minimum/maximum number of participants:
Minimum 5
STATUS
Innovation Norway will make a final decision in June.
If we decide to cancel the physical workshop, we will replace it with a digital one.
We will keep you informed.
Type of activity
B2B workshop / B2B event
Norwegian MICE workshop will consist of different sessions, including, but not limited to: a speed date/free meetings workshop, a seminar, presentations etc.
We have experienced that a combination of a B2B workshop, seminars and social event is the best way of approaching the Russian clients.
Background & Goals
Take part in the Norwegian MICE Workshop in Moscow. This is a unique platform for establishing business in Russia with MICE tour operators.
The MICE travel workshop is a B2B event for companies that offer MICE products or wish to establish contacts with the Russian market.
The workshop is focused on our target audience – Moscow MICE tour operators interested in selling Norwegian product to the Russian market.
Who is this for?
DMCs
Destinations/Convention Bureaus
Venues
Product/activity providers
Hotel
•Highly appreciated providers who work with MICE clients
•Have efficient online booking solutions and/or ad-hoc availability
•Highly demand for meetings with DMC
•Demand for both summer and winter activities
•Destinations/Convention Bureaus are very important partners
•Offer sustainable products
Type of clients:
Meeting planners/corporate
Event agencies
Incentive agencies
Travel agencies
We invite MICE clients.
We will invite both buyers from Moscow who have been selling Norway, and buyers who are willing, able and ready to start selling. The quality partners only.
Our goal is for you to meet the companies that are relevant for your product.