Norway Digital Day
This is a digital event aiming at introducing Norwegian partners to relevant South American buyers.
Press, media and influencers will also be invited.
Date: 2nd of December

Program:
The event's length will depend on the number of confirmed partners.
1 half day : max 9 partners
2 days (2 x half days): more than 10 partners
More about the program will come after the registration deadline.
Show your products in 3 different ways:
1) Video of your product(s): max 7 minutes
2) Live presentation
3) Chat room - meet one by one, or multiple tour operators at the same time in one room

Chat room can be combined with either video or live session.
Additional information:
Expected ROI:
Increasing brand awareness
Greater synergies among consumers and trade professionals about destinations and suppliers
Qualified leads
Networking and engagement with the audience
Diversified content archive / library
Qualitative and quantitative reports

Technical information
Price per company: 
Video: NOK 750.- eks mva
Will receive no contact list of participants)

Live session: NOK 1000.- eks mva
Will receive participant list

Chat session: NOK 1300.- eks mva
Will receive market manual

Chat session + video or live session: NOK 2000.- eks mva
View the full terms & conditons here.
Want to participate?
Deadline to register: 23rd October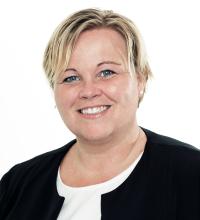 Ingunn Sakshaug
Markedsspesialist Asia og nye markeder / Bransjeansvarlig for Danmark og Nederland