Scandinavia Seminar - Virtual Meetup
This is a digital event aiming at introducing Norwegian partners to relevant Indian buyers.
This event is part of a Scandinavian Seminar.

Program:
23rd November, 10:00-11:00
Market information for participating partners from Norway, Denmark & Sweden.

25th November: Norway Day. 3 hours of webinars
09:30-10:00 Brief introduction of Norway
10:00-12:30 Norway partner presentations & showcase*
*15 minutes per partner
Additional information:

Adjustments to the program: Depending on the partners, we can extend the webinar to an additional hour. Some partners may only require 10 minutes while others 20.
A more precise time schedule will be recommended once we know the total number of participating partners.
Furthermore, the split between Norway and Sweden /Denmark Day might be adjusted depending of the number of participants from each country.
Promotion of the event: a 30 sek.-1min video greeting will be played in SoMe channels the months before the seminar.
Registration & price:
Deadline: 19th October
Maximum places: 10 Norwegian companies.
Price NOK 750.- eks mva
Virtual Meetup and Travel Trade Package
Includes:
Virtual Meetup participation as detailed above.
Additional social media coverage @Explore Scandinavia 6 months
Logo included on the seminar invitation
Two page profile on a Digital Partner Booklet
E-flyer travel trade: disseminated with partner branding
Registration & Price:
Deadline: 10th October
NOK 20 000.- eks mva

Technical Information
Price per company:
NOK 750.- eks mva
Only 1 person per company
Suppliers should: 
Deliver the content of their webinar
Make a 30 sek- 1min greeting video
(distributed in SoMe channels prior to the event)
Possible platform: Zoom
View Terms & Conditions here
Interested by the Virtual Meetup or/and Travel trade package?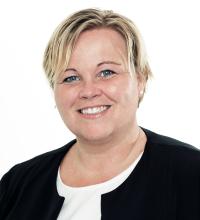 Ingunn Sakshaug
Markedsspesialist Asia og nye markeder / Bransjeansvarlig for Danmark og Nederland