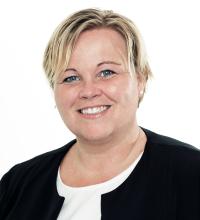 Ingunn Sakshaug
Markedsspesialist Asia og nye markeder / Bransjeansvarlig for Danmark og Nederland
Status Updates from our markets

See here the previous presentations from our markets and when the next will be.
Our partner activities in 2023

We are planning on several types of activities in the different markets. From seminars to digital workshop and we are also considering the option of being present on the B2B fair ITB Asia.
These markets travel times of year when we have low season. Buy promoting Norway, we lead travelers our way, to ensure all year round tourism – and full year employment for the local suppliers. By meeting the tour operators and travel agents, we are also able to inform them about how to build programs/make itineraries which are ensuring a low carbon footprint while in Norway, plan for longer stays and use local suppliers.
MARKET REPRESENTATION
TYPE OF EVENT: marketing activities
MARKET: Korea, Japan, Thailand
DATE: all year 2023
A TASTE OF WINTER NORWAY
TYPE OF EVENT:  seminar & networking event.
MARKETS: Korea, Japan, Taiwan
DATES: May 2023
CONNECT TO NORWAY
TYPE OF EVENT: digital workshop
MARKETS: Asia - Japan, Korea, Singapore, Hong Kong, Taiwan, Thailand, Indonesia, Malaysia, Australia
DATE: September 2023
A TASTE OF NORWAY
TYPE OF EVENT: B2B seminar & event
MARKETS: Singapore, Hong Kong, Thailand
DATE: January 2024
ROADSHOWS CHINA & INDIA
We are also planning together with other Scandinavian Tourist Boards roadshows in China and India.
More information will come later regarding these activities.