Scroll down to see next activity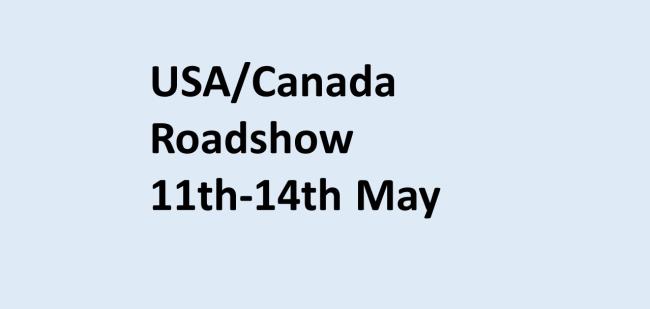 Technical Information
Price: $3.000,- ex VAT for one participant.
Includes:
All costs associated with the production of the events
Meals during the roadshow event themselves
Market Manual
Briefing about the buyers
Does not include:
Accommodation
Travel costs
Transfers
Meals outside of the scheduled program.
Minimum/maximum number of participants:
Maximum 15
STATUS
This event has been cancelled and will not be replaced by a digital version.
Background & Goals
This event is ideal for a variety of partners from Norway however we try to keep the number of participants low and representative of many different sectors. In the past, we have conducted three city roadshows annually in the US and Canada alternating East and West coast each year. Last year we had a slightly different format in which we had events in two cities and flew in the best possible tour operators to meet our suppliers in those cities. This format was successful and we will repeat it again in 2020. Most likely cities are New York and Los Angeles or San Francisco.
The goal is to attract 12-14 Norwegian suppliers and then confirm 12-14 high-potential buyers in each city. Meetings will take place one-on-one in a speed dating style format followed by either lunch or dinner.
Type of activity
Roadshow & Workshop
A workshop offering one-on-one appointments between buyers and suppliers presents the best opportunity to quickly educate potential buyers on Norwegian products and drive future business. Because the best operators are spread out across the entire United States and Canada, it is a challenge to visit any single destination and meet with a critical mass. We choose one east coast and one west coast location and offer to invite operators in from surrounding cities. This gives us the greatest reach.
Who is this for?
Activity companies
Attraction
Carrier
Destination
Hotel
Other accommodation
Incoming operator – regional
Incoming operator – national
It is vital that the Norwegian suppliers have got websites in English, business cards and that they can follow up on requests promptly.
New products in less developed areas of Norway are of particular interest especially Northern Norway and providers of winter experiences which have typically participated less in US events despite increased demand. Destination partners are ideal for this event.
Type of clients:
Tour operator
Select, very high potential travel agents
For this event we will accept tour operators & travel agents from across the US and Canada who are serious and relevant for introducing or adding Norway products into their portfolios. We will also consider high-potential travel agents of particular relevance.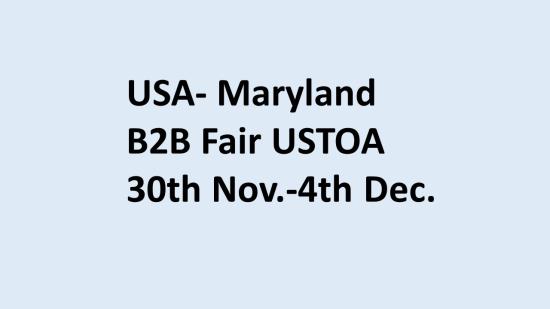 Technical Information
Price: Approx. $3.700.- ex VAT for one participant.(tbc)
Includes:
Membership in USTOA
Registration for the conference including all events, meals and requirement for meetings and our sponsorship activity
Does not include:
Accommodation
Travel costs
Minimum/maximum number of participants:
Maximum 15
STATUS
The organisers of the fair have decided to replace the physical show with a digital event. More information to come in the course of September.
Background & Goals
USTOA, the US Tour Operators Association is one of the most important and most prestigious industry associations in the US and represents over 160 of the top names in the travel and tourism industry. Innovation Norway, along with the Scandinavian Tourist Boards, recognizes the importance of working with the US travel industry to create greater awareness of Scandinavia as a travel destination. Scandinavia remains a relatively unfamiliar region for American consumers who tend to consult and book more complex, multi-destination and overseas travel with a tour operator or through a travel agent. The Norway/Scandinavia partnership with USTOA this year builds on our successful partnerships in 2017, 2018 and 2019 and once again will offer our Scandinavian partners the exclusive opportunity to directly showcase their products and services to USTOA Active Members at the USTOA Annual Conference and Marketplace.
Our goal as the organizer is to produce a sponsorship event during USTOA where all 160 active members will engage exclusively with the Scandinavian partners. Beyond that, participants organize their own individual meetings to take place during the week to be booked through an online portal. Participants can expect to receive roughly 10 individual meetings in this way. If they are aggressive, it could be many more.
Type of activity
B2B Fair
USTOA is an opportunity to meet with major buyers from all over the USA for four days under the umbrella of Norway, and Scandinavia. At this show, the buyers have the booths and suppliers visit for meetings.
Who is this for?
Activity companies
Carrier
Hotel
Other accommodation
Incoming operator – regional
Incoming operator – national
Destinations are welcome, but less in demand
At this fair suppliers will meet buyers from all over the USA. The type of operator participating is usually quite large, for that reason suppliers that can handle the demands of a large tour operator, with potential high volumes, are desirable. All participants must have English websites, business cards and be ready to give quick response to requests after the show.
This is a B2B event so those with bookable product are best.
Type of clients:
In order to become an active member of USTOA, tour operators must have been in business for at least three years and provide 18 industry references. In addition, active members must participate in the USTOA $1 million Travelers Assistance Program - recognized as the strongest of its kind in the industry - by posting a USD $1 million security to be used solely for reimbursing consumers in the case of bankruptcy or insolvency. A complete list of USTOA Active members can be viewed here: https://www.ustoa.com/member-directory