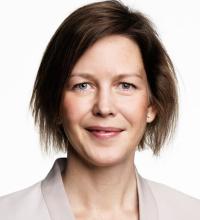 Sandra Olsson
Key Account Manager Visit Norway
Meet Sweden and get a status update about the market!
Click here to join the meeting
When? 
Tuesday 8th of June at 10:00-10:45
Just log on, not registration needed.
Our focus in the market 2019-2021
Identified segments in the market and how it will affect our B2B work:
Energy/ Escape/ Broadening my cultural horizon
In these segments we see unfulfilled potential that we wish to take out. It is also important to strengthen Norway's position as a given destination in niche leading TOs' portfolio within these segments.
Adventures in the world of beauty
There we see potential for new and unexplored destinations and sites that can give the Swedes a wow experience.
Busgroup-TO segment and Incoming Operators
We will have the focus to affect and steer the growth towards more unknown and new destinations and seasons, to spread the traffic coming from Bus- and general TOs to whole of Norway – all year
Type of products we will have focus on:
All year: soft adventure, cultural experiences, high-end products, sustainable products, others such as yoga, wellbeing, escape..
Spring & Autumn: hiking
Autumn: cycling
Spring & Winter: skiing (all kind)
Result or the tour operator mapping 2018:
Number of TO relevant for Norway: 172
Number of TO with potential for growth: 113
Type of travels:
Individual leisure travel
Group leisure travel
Group business travel
Incentives & seminars
Other type of clients we will focus on:
MICE agents
Incoming operators
Buss tour operators
Whole sales agents
Our clients & type of travel
Our goals 2019-2021
Our goals 2019-2021
Product development
Energy, Escape and Broadening my cultural horizon – to position Norway as a given destination to include in leading niche TOs' portfolio.
Adventures in the world of natural beauty – to find and introduce destinations and sites that can give the Swedes a wow experience = "hidden gems" and "of the beaten track", can also be new unexplored seasons.
Sustainable destinations – Norway, as a close market to Sweden, has the potential to meet needs with in this niche. We will work to position Norway as the No 1 choice of destinations to produce abroad sustainable travels to.
Bus group – tour operator segment - To see that growth comes to more unknown Norwegian products and a more diverse TO portfolio. As per today "general" tour operators present much of the same tours with Norwegian icons. The Swedish market is reliable mature to welcome more unknown products from Norway.
Incoming operators located in Sweden mainly work with other markets such as Central and south Europe, Americas and Asia. They sell the Nordic countries and Scandinavia where Norway often is one of the biggest destinations. We aim help the agents to update their portfolio with new and relevant products in line with our strategy.

Increase visibility towards sales agents / boost sales
We want to see growth to new destinations and seasons from the whole sales agents. Together with the whole sales agents we will define where we wish to see this growth.
Sweden is not a prioritized market for Norway Expert and sales agents. We focus on product development and boosting sales with the tour operators. We do meet the clients of the whole sale agents and educate /inspire them to new products and seasons to push the growth in the right direction and boost the sale and knowledge of Norway.
Our B2B activities in the market 2021
It is as important as ever that Norway maintains her presence in our markets. Below as short description of some activities that we are doing on behalf of the Norwegian Travel Industry in our market. This page will be updated during the course of the year, at the beginning of each month. In Sweden we are continuously working to find new potential tour operators.