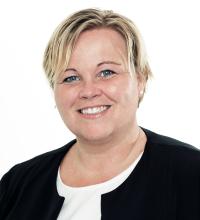 Ingunn Sakshaug
Markedsspesialist Asia og nye markeder / Bransjeansvarlig for Danmark og Nederland
Our focus in the market 2019-2021
Identified segments in the market and how it affects our B2B work:
Broadening my cultural horizon
Especially for Belgium we see growth potential for the Broadening my cultural horizon – segment. Even though Belgium is a small market in numbers, we see a growing interest for Norway and Scandinavia. Belgians tend to be more willing to spend money for valuable experiences. They specifically look for cultural experiences, such as museums and historical sites, and city breaks.

Adventures in the world of natural beauty / Escape / Energy
Compared to the Belgian market, the Dutch market is more interested in soft active and outdoor activities. However, all 4 segments are substantially represented in the market and have growth potential.

Type of products we will have focus on:
All year: soft adventure, cultural experiences (historical sites, city breaks, museums, local life), sustainable products (to a growing extend)
Spring: hiking, cycling (all types)
Autumn: northern lights, hiking, cycling (all types)
Summer: hotels and cabins, hiking, cycling, some niche operators with a focus on golf
Winter: mostly soft winter activities in addition to ski (alpine, some niche operators with interest for ski & sail), northern lights
Our clients & type of travel
Results of the tour operator mapping 2018:
Number of TO relevant for Norway: 170
Number of TO with potential for growth: 80
Type of travels:
Individual leisure travel
Group leisure travel
Individual business travel
Group business travel
Incentives & seminars
Other type of clients we will focus on:
Independent travel agents
MICE agents for incentive travels
Our goals 2019-2021
Product development
Development of new/unknown regions such as Trøndelag, Telemark, Eastern Norway
Development of new seasons: all Norway
Increase e-mobility, accessibility and travelling with public transport
Increase visibility towards independent travel agents / boost sales
Focus on independent travel agents and training of sales staff, in one-to-many deliveries such as:
webinars
FAMtrips with selected agents
presentations on workshops
B2B marketing in online magazines and newsletters
Our goal is to reach approx. 100 travel agents per year through all the activities.
Long-term focus: strengthen and develop business relations, personal approach with both existing and new touroperators.