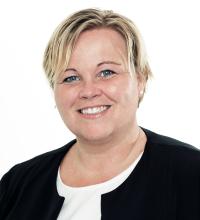 Ingunn Sakshaug
Markedsspesialist Asia og nye markeder / Bransjeansvarlig for Danmark og Nederland
Our focus in the market 2019-2021
Identified segments in the market and how it affects our B2B work:
Sharing & Caring / Escape
These are the segments that have highest potential and competitive advantage for Norway in Denmark, and we will actively work to strengthen Norway's position within these segments.
Energy
In this segment the potential is strong, and we will put our focus towards presenting new /unknown destinations and attractions to the Danish tour operators.
Type of products we will have focus on:
All year: cultural experiences, soft adventure, escape (yoga, well being)
Summer, Autumn: hiking (all types), cycling (all types)
Spring, Winter: Ski (all types)
Summer, Autumn, Spring: sustainable products, winter without ski (for ex. Northern Lights)
Our clients & type of travel
Result or the tour operator mapping 2018:
Number of TO relevant for Norway: 110
Number of TO with potential for growth: 55
Type of travels:
Individual leisure travel
Group leisure travel
Group business travel
Incentives & seminars
Other type of clients we will focus on:
MICE agents for incentive travels
Incoming operators
Ski-and cycle clubs (mainly MTB)
Our goals 2019-2021
Product development
Our long-term ambition is as follows:
Position Norway as a top destination in the tour operators portofolio, within the segments Escape, Sharing & Caring.
Mapping and active work with the incoming operators located in Denmark. They all sell Nordic countries, but Norway is usually the most attractive destination. We will work actively in order for them to include new products to vary their portofolio. Focus on "All Norway - All year", we will aim to show products that can move the tourists from one season to another.
Sustainable destinations: Norway, as a neighbouring country to Denmark, has a big potential to become destination nbr. 1 within sustainability.

Increase visibility towards sales agents / boost sales
We do not prioritize work towards sales agents. We focus mostly towards product development and have good contacts with relevant tour operators who we invite to our workshops and famtrips.