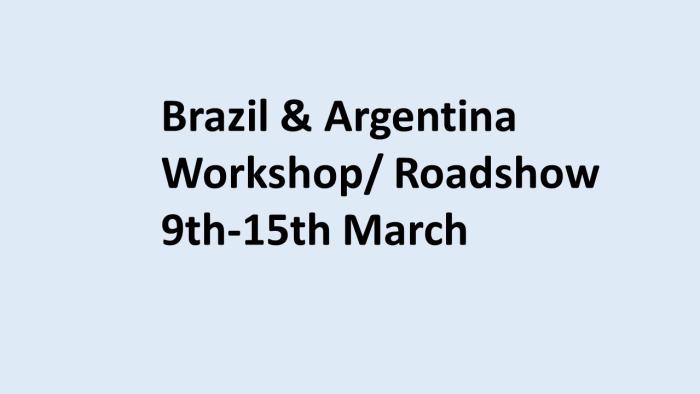 Technical Information
Price: NOK 38.000.- ex. VAT.
(Cost of being a partner in the project).
Deadline register your interest: 15th December 2019
Includes:
Roadshow planning and organisation
Online product manual
All year promotion of your company to the trade and through SoMe.
Does not include:
Accommodation
Travel expenses
Flights
Minimum/maximum number of participants:
Minimum 12 and maximum 18
We reserve us the right to make sure there is a good mix of the partner companies.
Background & Goals
Today, travel professionals and potential travelers know Norway, appreciate its DNA, and desire to experience the destination. BUT some still maintain the belief that the destination is only possible for very few – very expensive, and due its location, they are short-sighted and believe that it must be combined with other Scandinavian countries.
We want to continue to address the misperception and create incremental business from this market for Norway and local partners.
GOALS:
•
Ensure good quality meetings (overall average rating 8+)
•
Ensure relevant partners (overall average rating 8+)
•
Ensure relevant agents (overall average rating 8+)
Type of activity
Workshops / Seminars
The events will be for educational and business purpose.
Presentations/seminars will be given on the destination – focus on strategy, positioning & logistics. We will also have special panel / talk show style with the participation of all Norwegian partners, and organize B2B meetings for both leisure and mice agents.
Who is this for?
Activity companies
Carrier
Destination
Hotel
Other accommodation
Incoming operator – national
Creating and sharing a great diversity of content on the destination is crucial to secure increase in interest and demand for Norway.
Destination companies, activity companies, hotels and hotel chains, transportation companies and DMCs with a focus on Norway are welcome to participate.
As Brazil/Argentina are project markets, we encourage DMC partners in this project to prioritize partners/regions who are part of the project in product planning/itineraries.
Type of clients:
Tour operator
Travel agency
Event agency
Independent agents
Media professionals
We will invite travel professionals working with:
•
FIT/high end /small groups/incentive groups
•
Luxury – "experience" travel
•
Medium size groups with
themed
itineraries
•
Sustainable/ responsible tourism