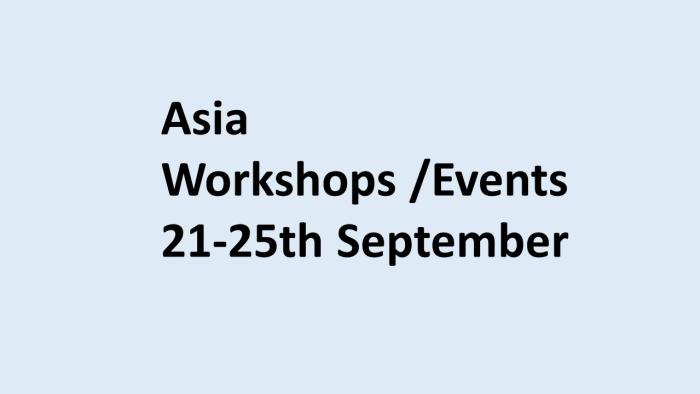 Technical Information
Price: TBA
Includes:
Roadshow planning
Organisation
Visibility in Product Manual
Event costs
Does not include:
Accommodation
Travel costs
STATUS
This roadshow has been cancelled.
We are considering a digital solution and will keep you informed.
Background & Goals
A presence in the Asian markets (besides China and India who are separate), is important. However, the setup on when and if all markets are necessary to be visited on a yearly basis is being revised.
Goals:
•
Ensure good quality meetings (overall average rating 8+)
•
Ensure relevant partners (overall average rating 8+)
•
Ensure relevant agents (overall average rating 8+)
•
Showcase Norwegian
sustainable
travel
concept
and
product
•
Increase
the
lenght
of
stay
for
travellers
to Norway
Who is this for?
Activity companies
Attraction
Carrier
Destination
Hotel
National incoming operator
Partners should be delivering good products all year, encouraging travellers spending more time and more money in Norway, and preferably during the period October – April.
Long term perspective is key to these markets.
Type of clients:
Tour operator
Travel agency
Incoming operator
Event agency
Independent agent
We encourage agents focusing on
•
FIT/high end /small groups/incentive groups
•
Norway as a mono destination
•
Sustainable/ responsible tourism
Type of activity
Workshop / Seminar / Event
Depending on the market, we will host workshop/seminars/event to meet and network between trade and agents.
In mingling events, we will also invite targeted press/media/influencers