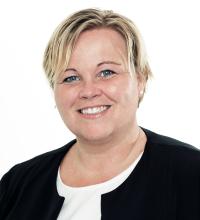 Ingunn Sakshaug
Markedsspesialist Asia og nye markeder / Bransjeansvarlig for Danmark og Nederland
Overseas markets
Overseas markets have been challenged with the discussion about sustainability. Looking at the statistics, however, we see that the growth in the shoulder seasons, come from these markets. Our strategy is therefore to aim for the tourists who stay longer, who look at Norway as a potential mono-destination, and want to explore more than just the nature when visiting.

Our activities in China and India together with VisitDenmark are not up for revision in 2020, and the same is the roadshow in South-America, which is already planned. For the remaining markets, the concept with the workshop is slightly revised, to better meet the expectations for both our partners, but also for the trade and the new segments we wish to encourage.
Interested in working with Asia? Here is a mini-guide regarding the business etiquette in Asian countries. 
 
Our B2B Activities in the markets 2021
It is as important as ever that Norway maintains her presence in our markets. Below as short description of some activities that we are doing on behalf of the Norwegian Travel Industry in our market. This page will be updated during the course of the year, at the beginning of each month.