Sales driven B2B activities
Throughout the year, we plan for B2B activities that are focused on generating sales. These activities have in common that:
They connect Norwegian suppliers to relevant & potential buyers
They are targeted and have a detailed description of a target group
These activities can be workshops with B2B meetings, B2B fairs, roadshows etc. Most of the activities take place in the local markets, while some few are located in Norway and some of them are digital.
Overview over planned activities
Activities 2021: 
Activities in the first semester (January to June)
In 2021, we will prioritize digital activities only for the first semester. Most of these will be international, so aiming at several markets. 
See here our activity calendar for more information. 

Activities in the rest of the year
In the course of April/May, we will set up the activity plan for the rest of the year. We will then focus on market based activities during autumn, and will either propose digital/hybrid/physical activities, all depending on the situation. 
The first one to come is the International Ski Workshop, 8h & 9th February.  More information here. 
Tailor-made activities 
Some markets offer the possibility to join a tailor-made activity, which drive sales. 
One example could be sales calls. 
This is an offer for suppliers who:
Do not find any of our planned activities suitable for them 
Are looking for contacts within a special niche target group
---
International B2B activities in Norway
Some of our sales driven activities are located in Norway. They are usually organised as a B2B workshop followed by pre-or-post tours for the buyers.
The target groups are:
International
Targeted Product Managers from relevant tour operators, incoming operators & wholesalers.
Norwegian Travel Workshop is the biggest tourism workshop organised by Innovation Norway, on a yearly basis. This workshop assembles about 350 suppliers from the Norwegian tourism industry and 350 buyers worldwide. During 2 days, more than 8000 individual meetings are conducted.
In addition to the workshop we invite the buyers to participate in pre- and post-tours in Norway in combination with NTW. 
In 2020 NTW had to be cancelled due to the Covid-19 pandemic. We offered a digital NTW in september 2020, and look forward to a digital Norwegian Travel Workshop in April 2021. 
More information about NTW here.
Theme Workshops/Activities
B2B workshops & activities that are targeting a specific target group around a certain niche and are complements to the other international activities we offer. 
The last theme workshop organised was around the theme skiing (alpine and cross country). It was held digitally from the 8th to the 9th of February 2021 and assembled around 75 suppliers and buyers for a 2 days program, including seminar & workshop. 
The buyers could also participate in digital famtrips. The evaluation results will be published online in March. 

Next theme activities in 2021 will be as follow: 
Ski touring webinar 
Date: 27th of May
Place: digital, from 12:00-15:00
The webinar will be for the suppliers only and will be in Norwegian.
More information and registration here, 


Hiking & Biking workshop 
Dates: 8th & 9th September
Place: TBD
Registration will open during the first half year 2021.
Are you interested in knowing more?
Contact Kristin Bennick at our head office: Kristin Bennick

 
">
Contact us for general information: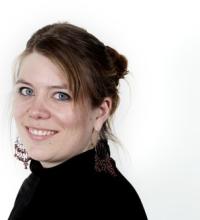 Siri Tallaksen
Prosjektkoordinator B2B Leisure / Prosjektleder NTW