Our B2B activities towards the leisure market
There are more than 3000 tour operators worldwide* that have the potential of including Norway in their portfolio. Many tourists still book their trips through their local travel agencies and tour operators instead of booking directly with the supplier. This is why Innovation Norway works actively in order to: 1) Map relevant tour operators in the markets, 2) Promote Norway as a destination towards tour operators and travel agencies, and 3) Connect tour operators with relevant Norwegian suppliers.
On this page you will find information about the different kind of activities we offer and how you, as a Norwegian supplier, can get in touch with relevant and potential buyers of your product.

* Result of the tour operator mapping conducted in 2017.
Throughout the year we facilitate three types of activities for Norwegian suppliers:
Sales driven activities
Digital profiling activities
Product development activities
Read more below and please contact us if you have any questions.
Our markets:
What's next?
Webinar Topptur på Ski 
27.mai, 12:00-15:00
Informasjon & påmelding her.
Invitations for our B2B activities. 
During the month of May, we will release our activity plan for the autumn 2021.
We will send out information through our Visit Norway newsletter, but
feel free to register here below if you wish to be sent an email regarding these. 
You can cancel your registration at any time by contacting Siri Tallaksen.
Contact us: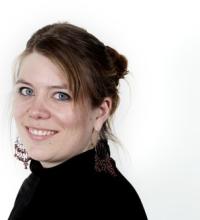 Siri Tallaksen
Prosjektkoordinator B2B Leisure / Prosjektleder NTW
Contact info
Do you have any questions? Please contact our people responsible in the different markets, or at the main office in Oslo, here.